Ocean Surf Club
208 2nd Ave S
This contemporary coastal house is a collection of 15 units that can be rented individually, or collectively. (see Floor Plans) This house has been designed for vacation groups of up to 109 people, or the units can be rented one at a time. One apartment on the first floor even has a billiards room. Notice on the floor plans that these units can be combined to house any size group by utilizing the double bolt door. This building is top of the line and has the features to make your stay exciting and comfortable. Every unit has DVD player, Stereo, CableTV and more. Rent an apartment, rent a whole floor, rent the whole building! Awesome!
Not available for summer.
The Ocean Surf Club has interconnecting suites. Rent one or multiple.
Property Amenities:
Clean Modern Facilities
17 Interconnected Suites
Groups From 6 To 100
Full Kitchens
Outdoor Grilling Area
Basketball Goal
Wheelchair Accessible
Elevator
Smoke Detectors
Sprinkler System
On Site Parking
Available Meeting Tent
Floor Plans
Legend:
Green B = Stationary Bunk
Green T = Stationary Twin
Blue Q = Stationary Queen
Red K = Stationary King
Yellow RB = Roll Away Bunk
Yellow RT = Roll Away Twin
Green PC = Pullout Couch
A=1st level (above parking)
B=2nd level (middle floor)
C=3RD level (top floor)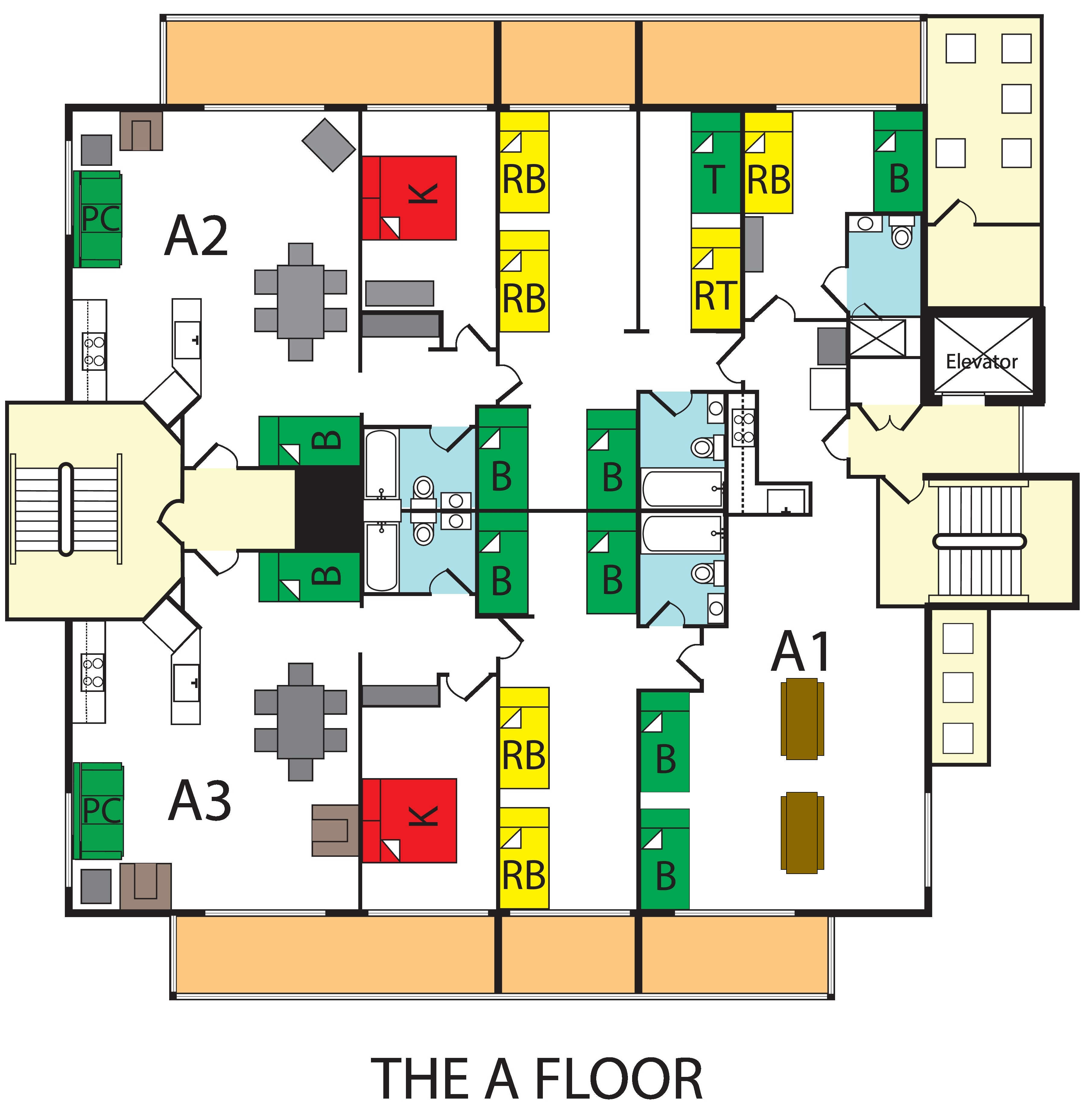 Linens are not included - bring your own linens
Call (877)500-6569 for PRICES
Pictures my be from one or more sister units. Furnishings may not be exact.
Next Page >