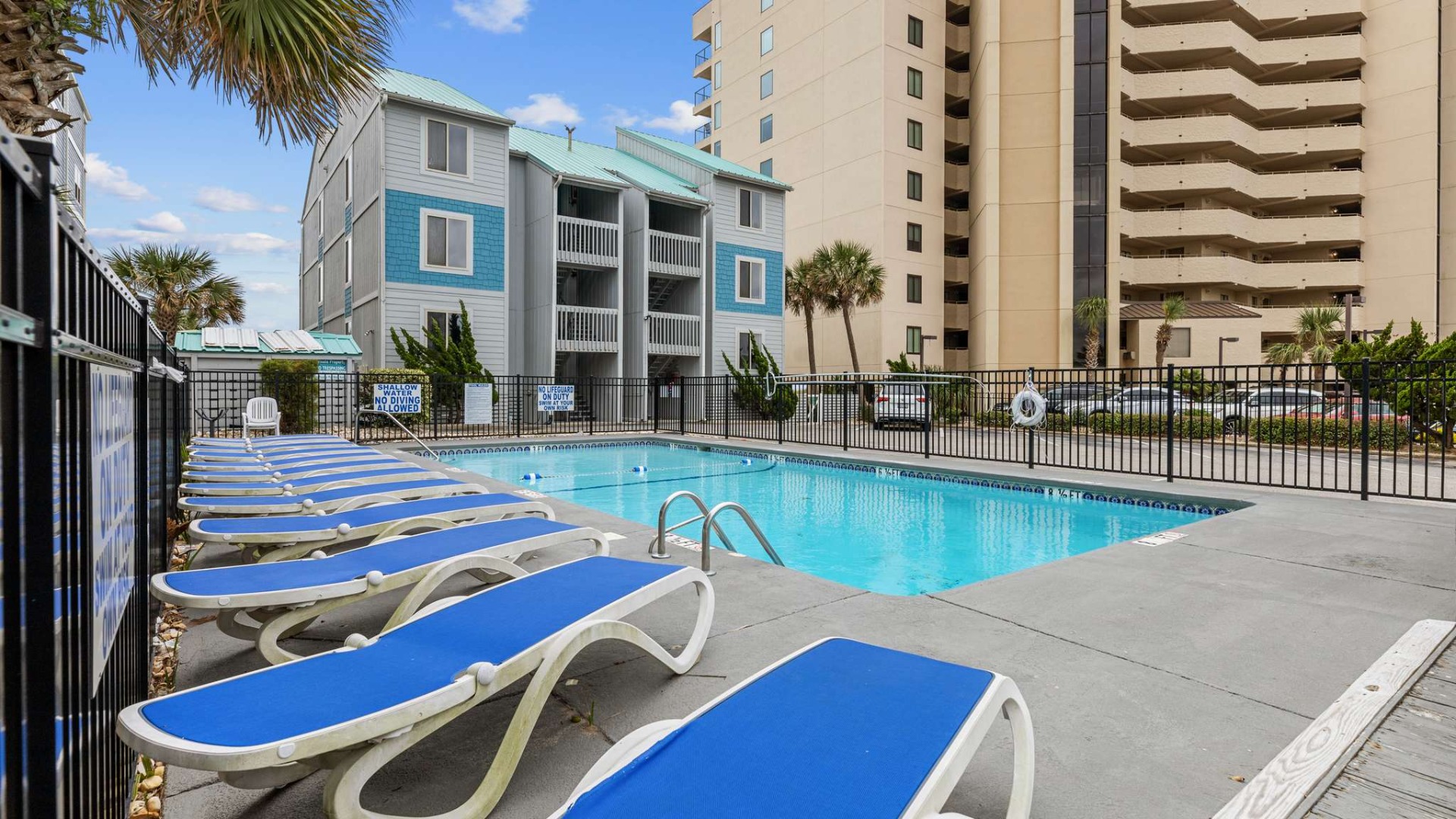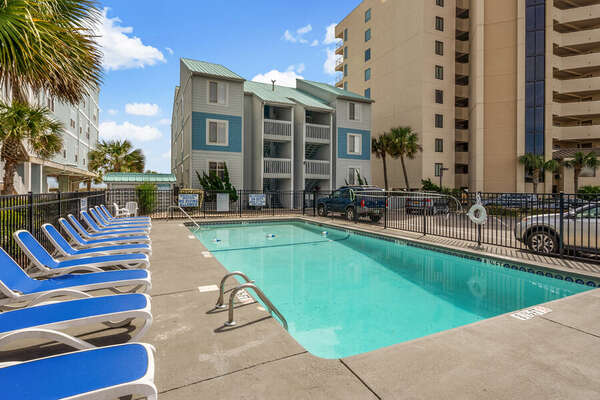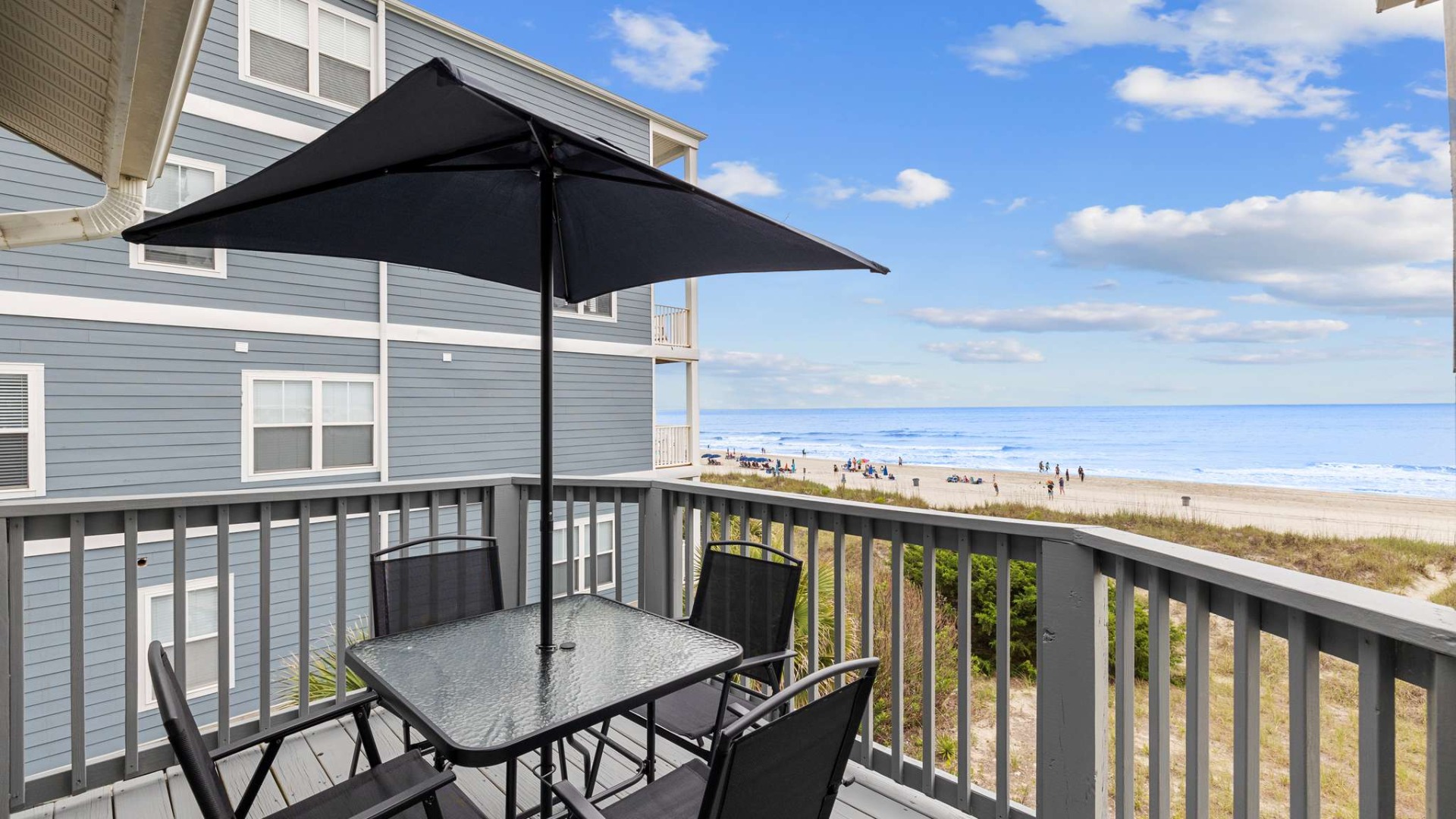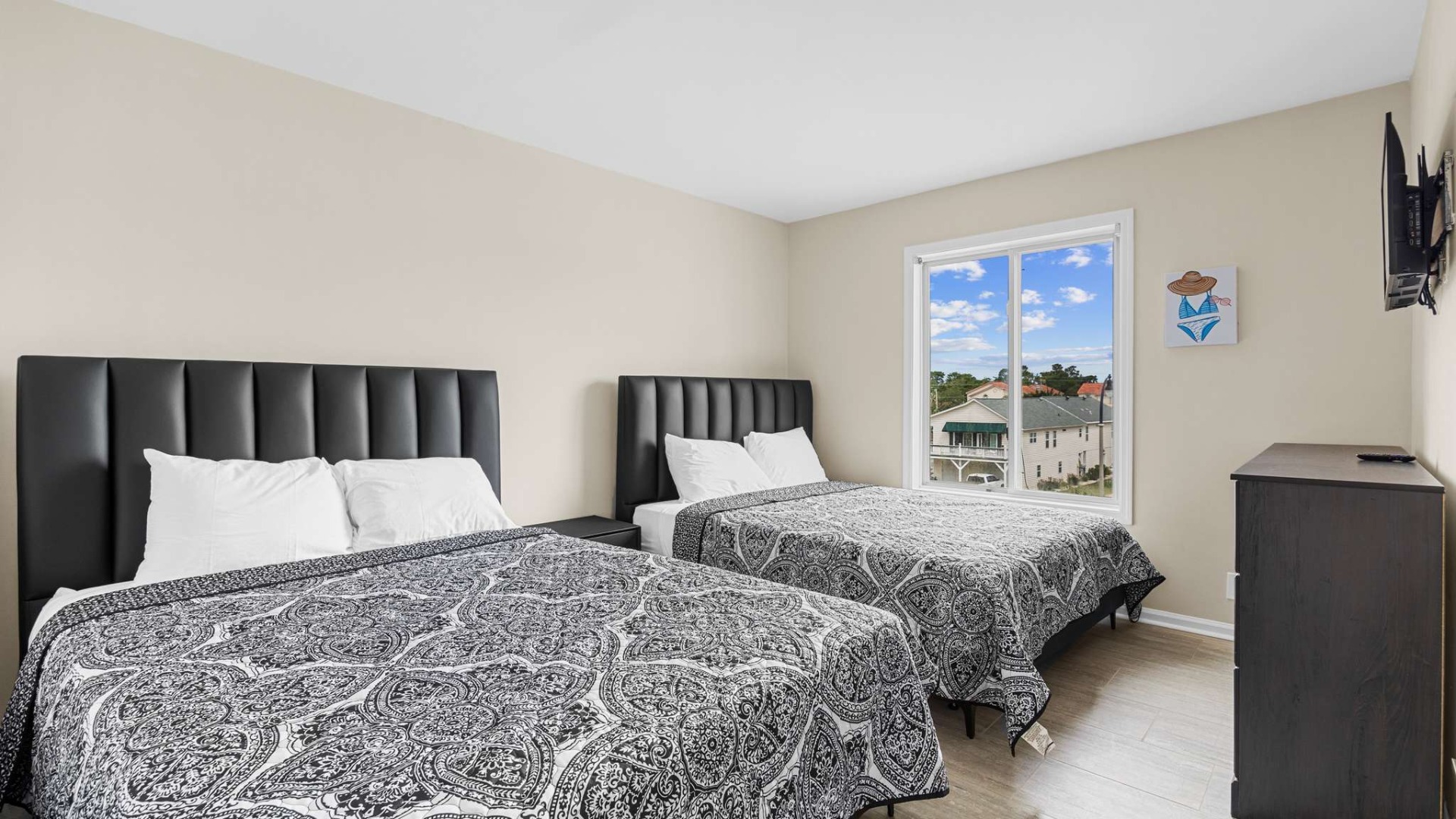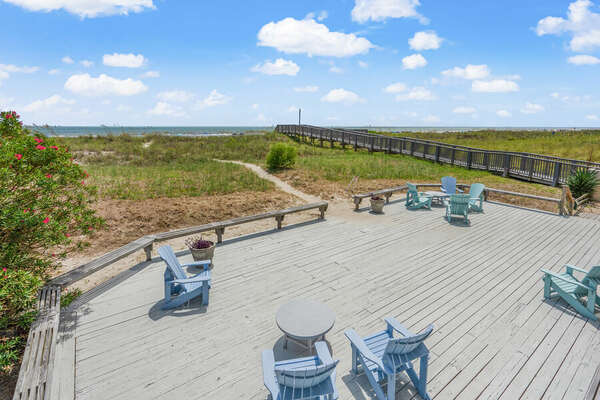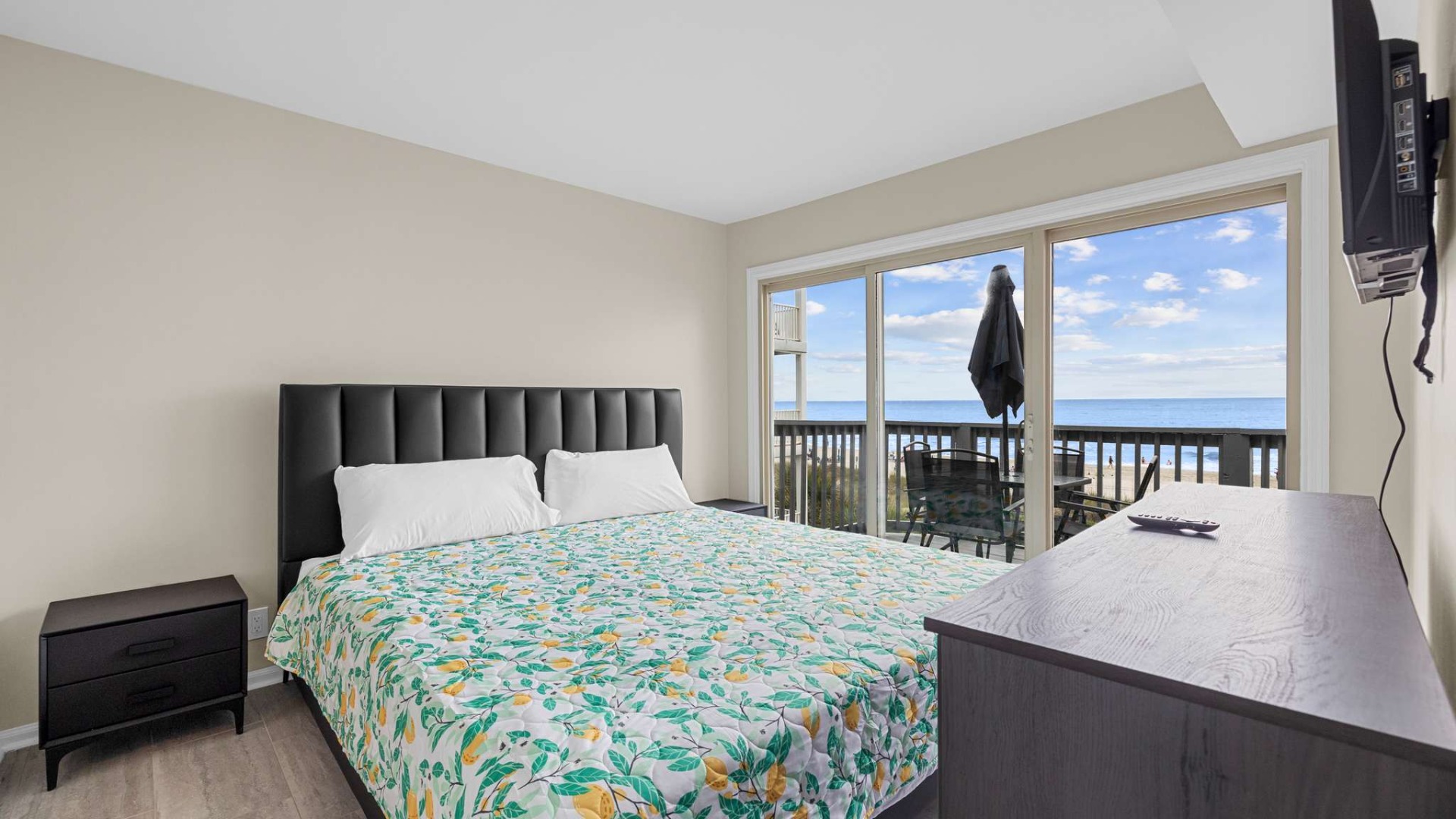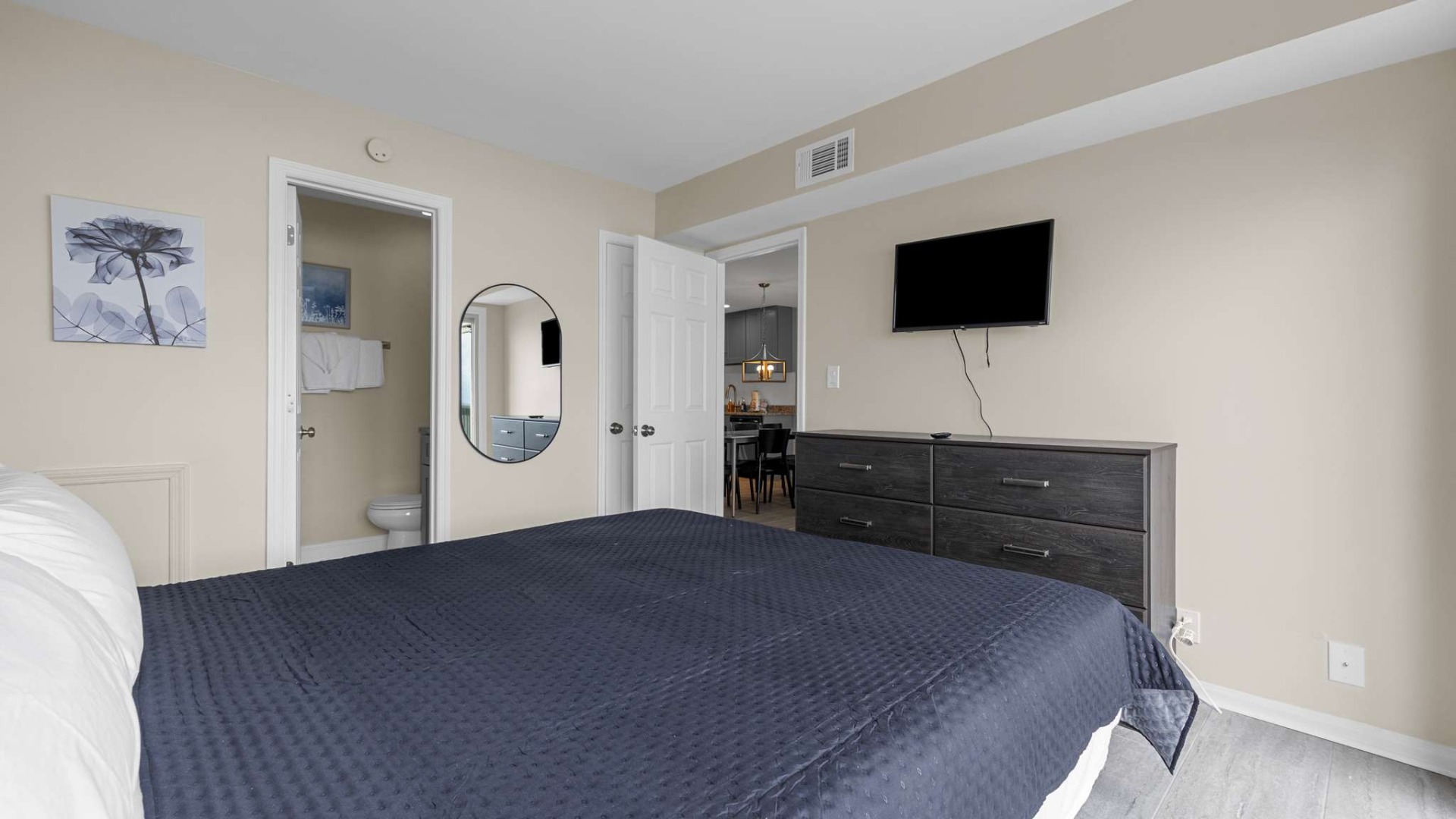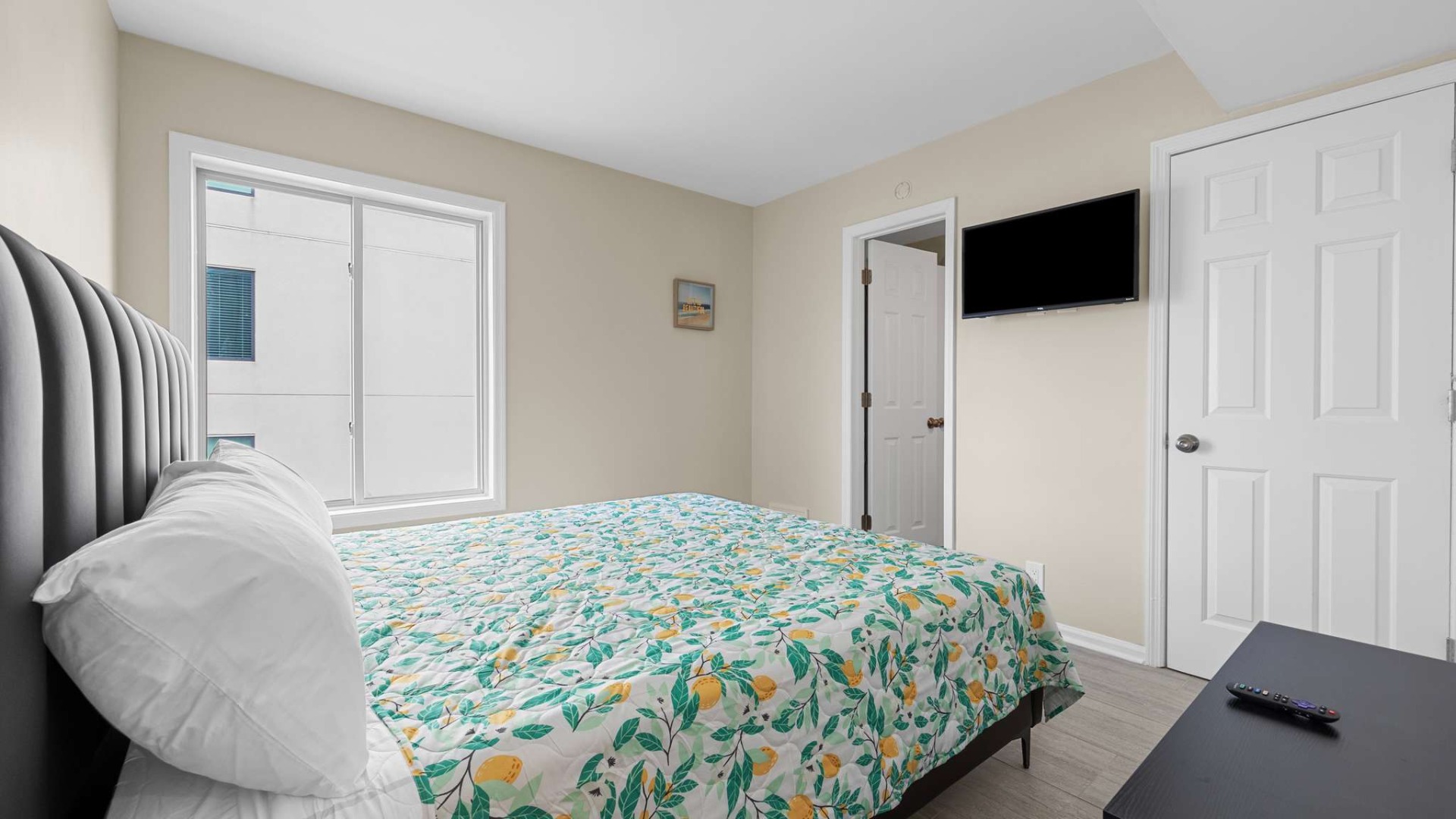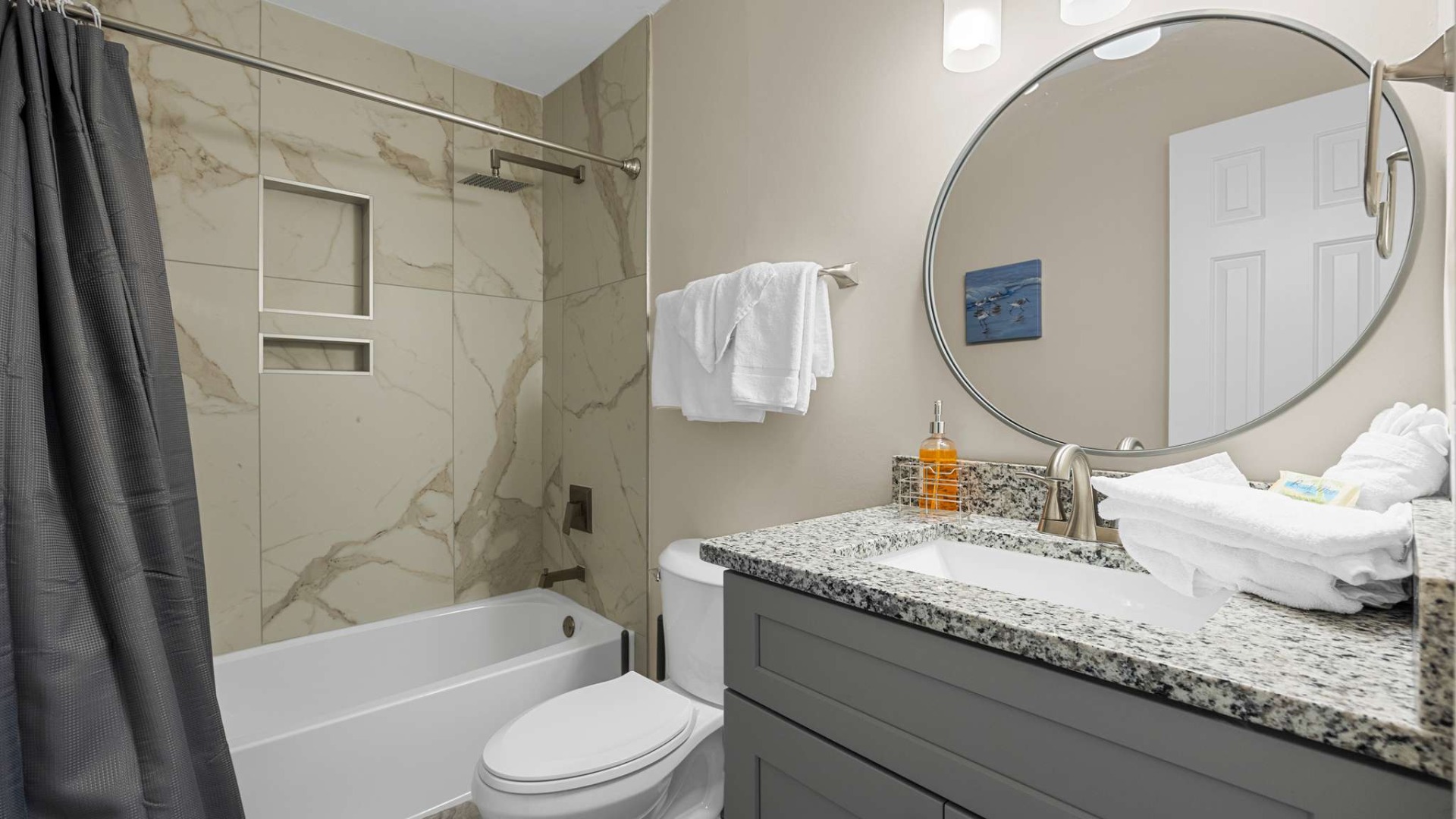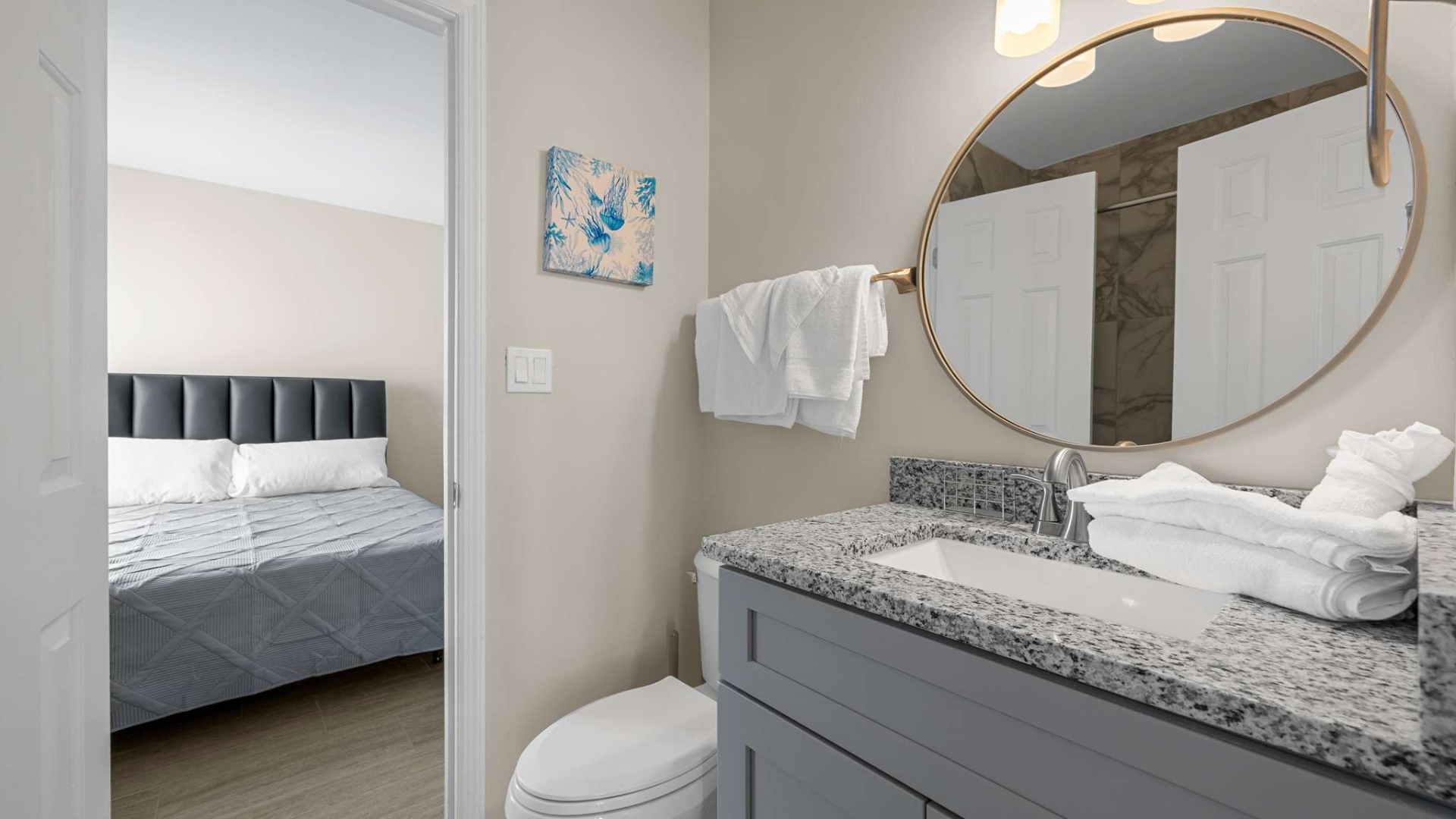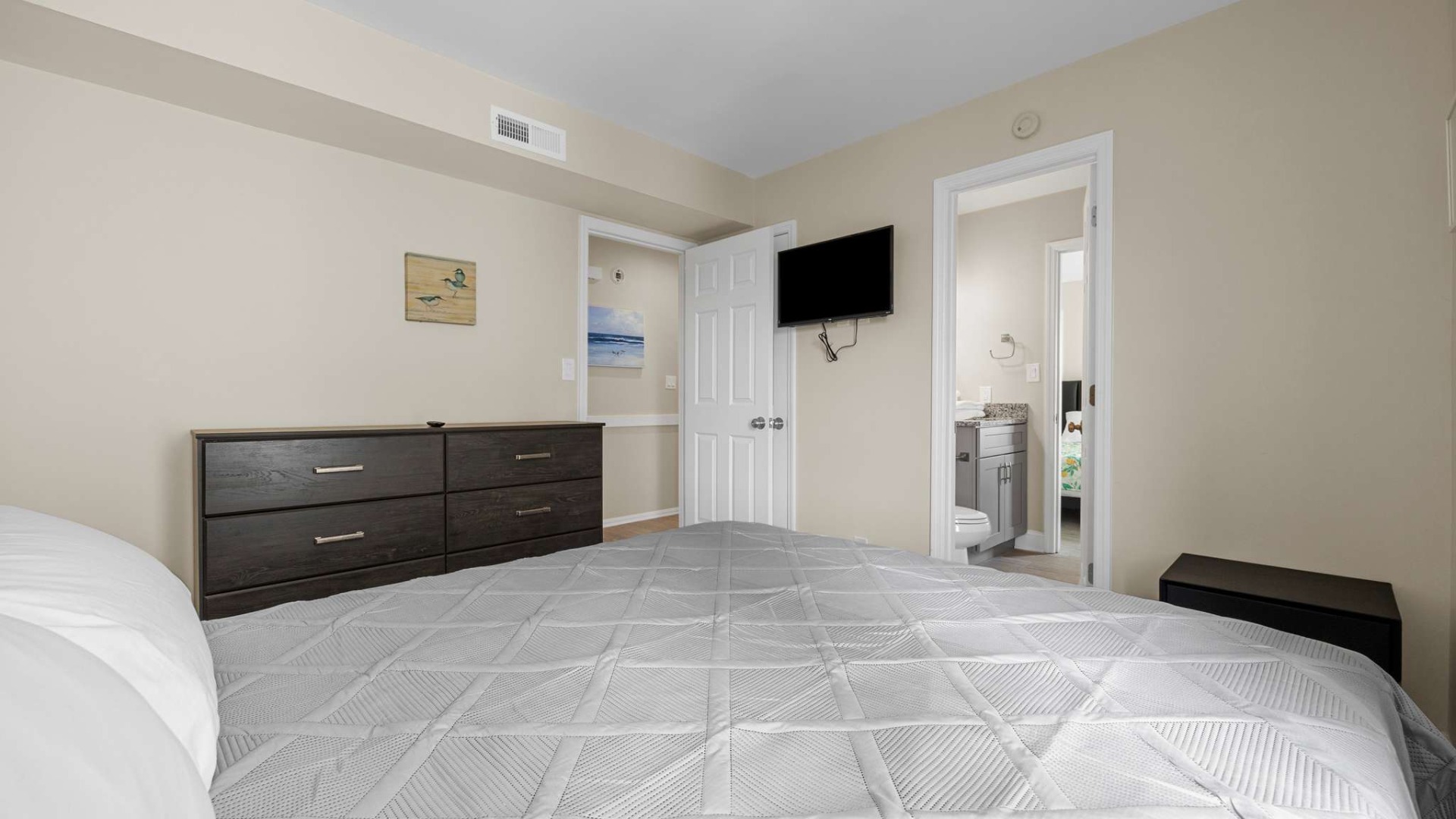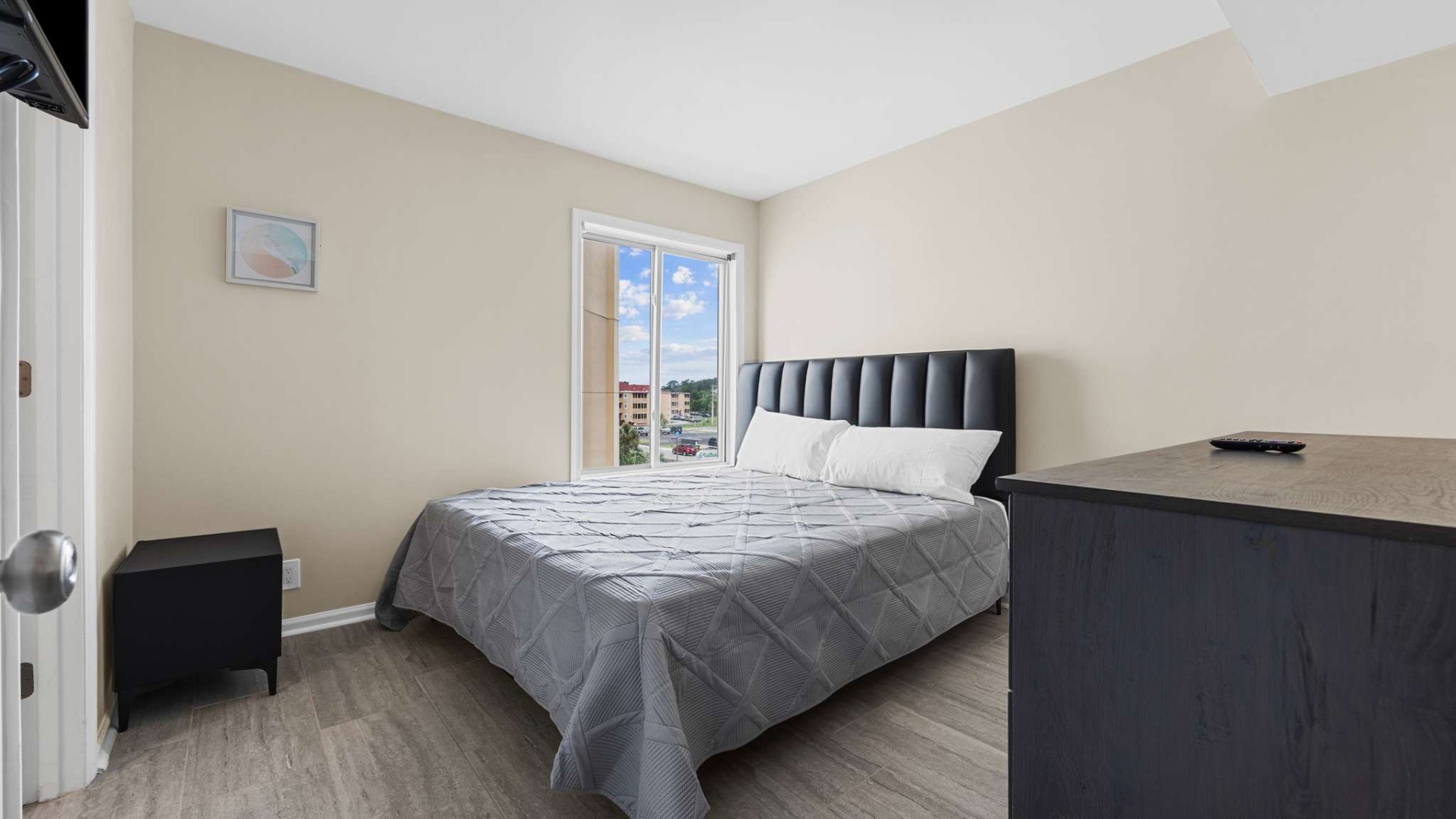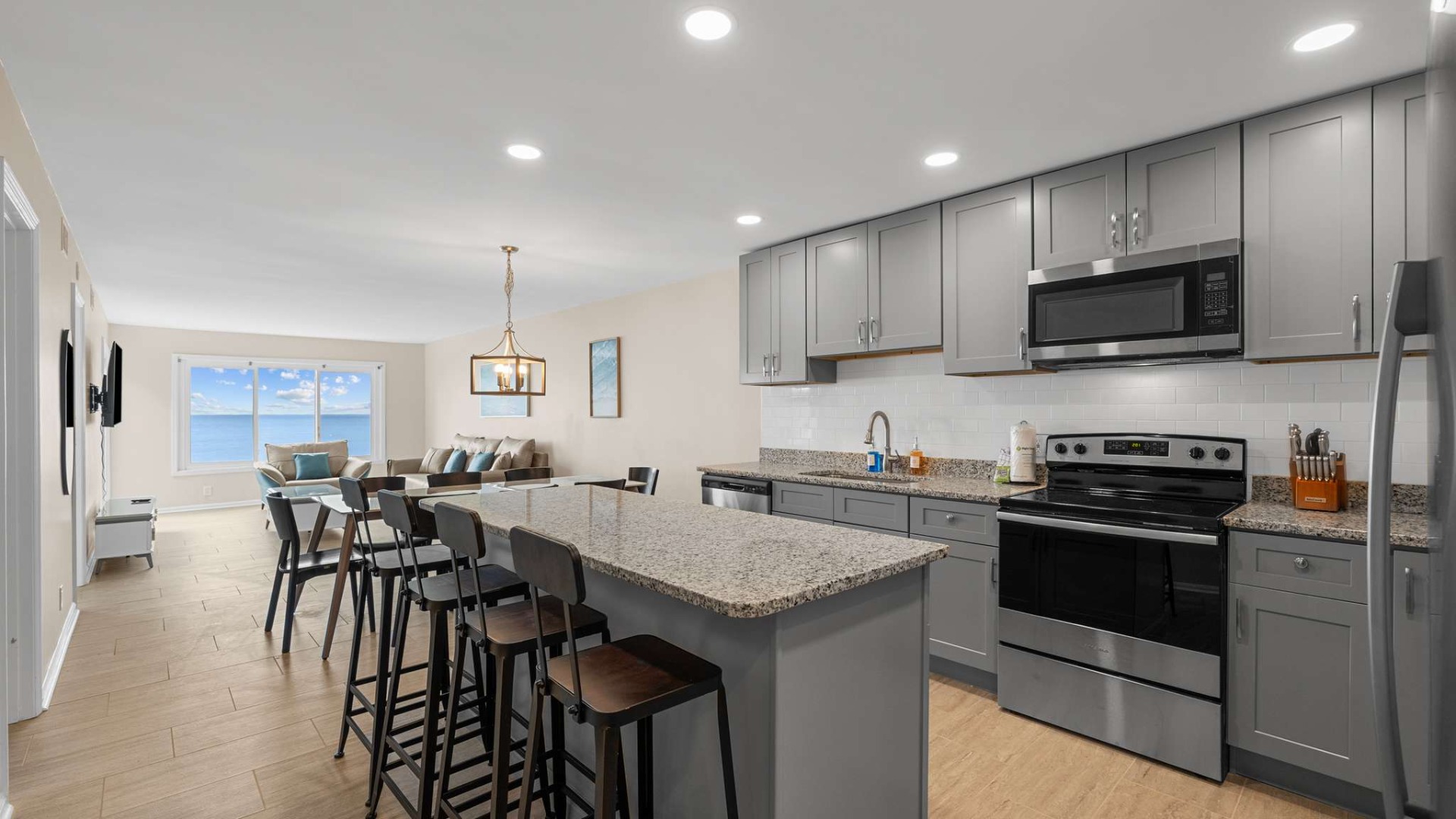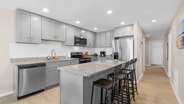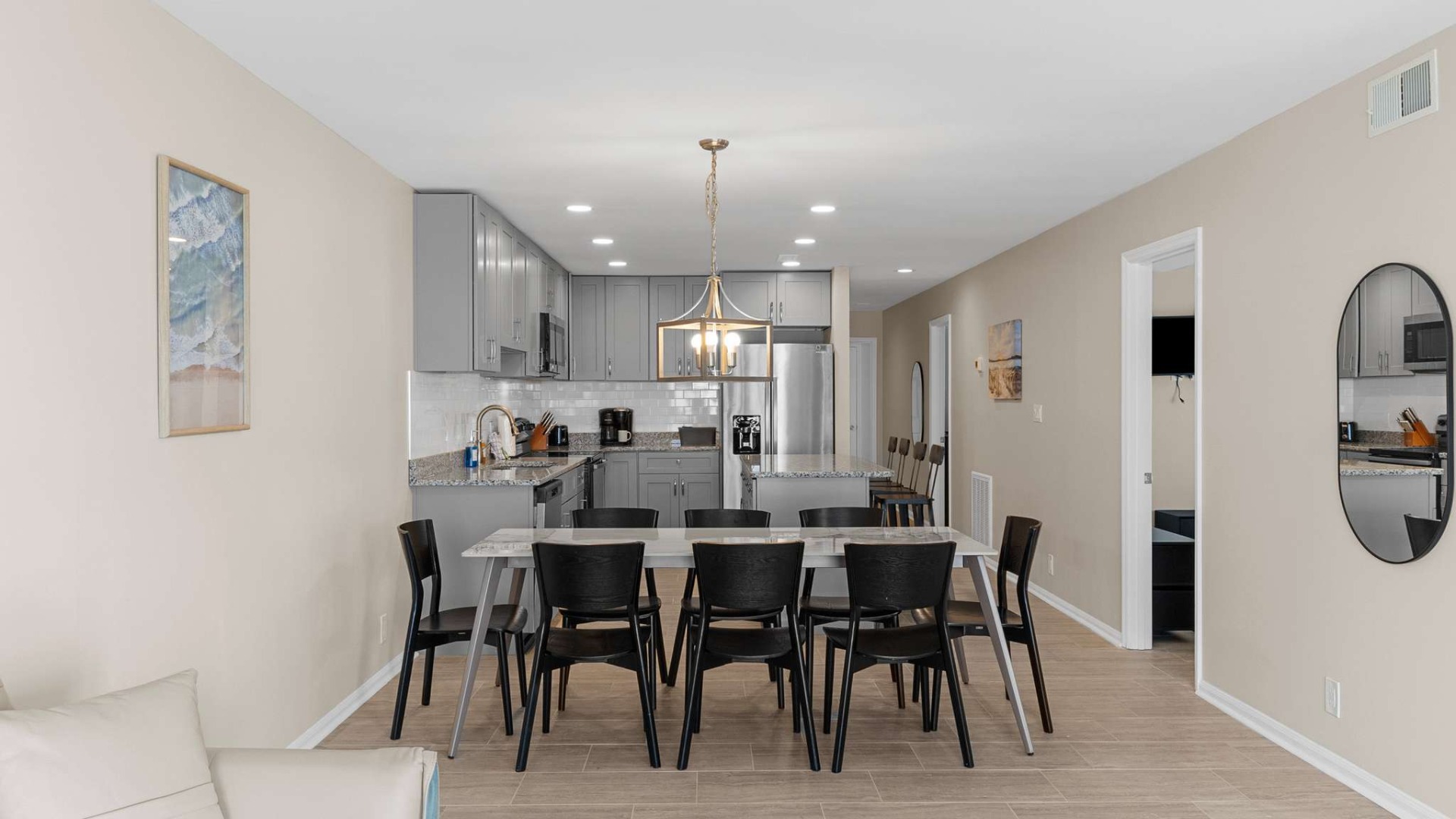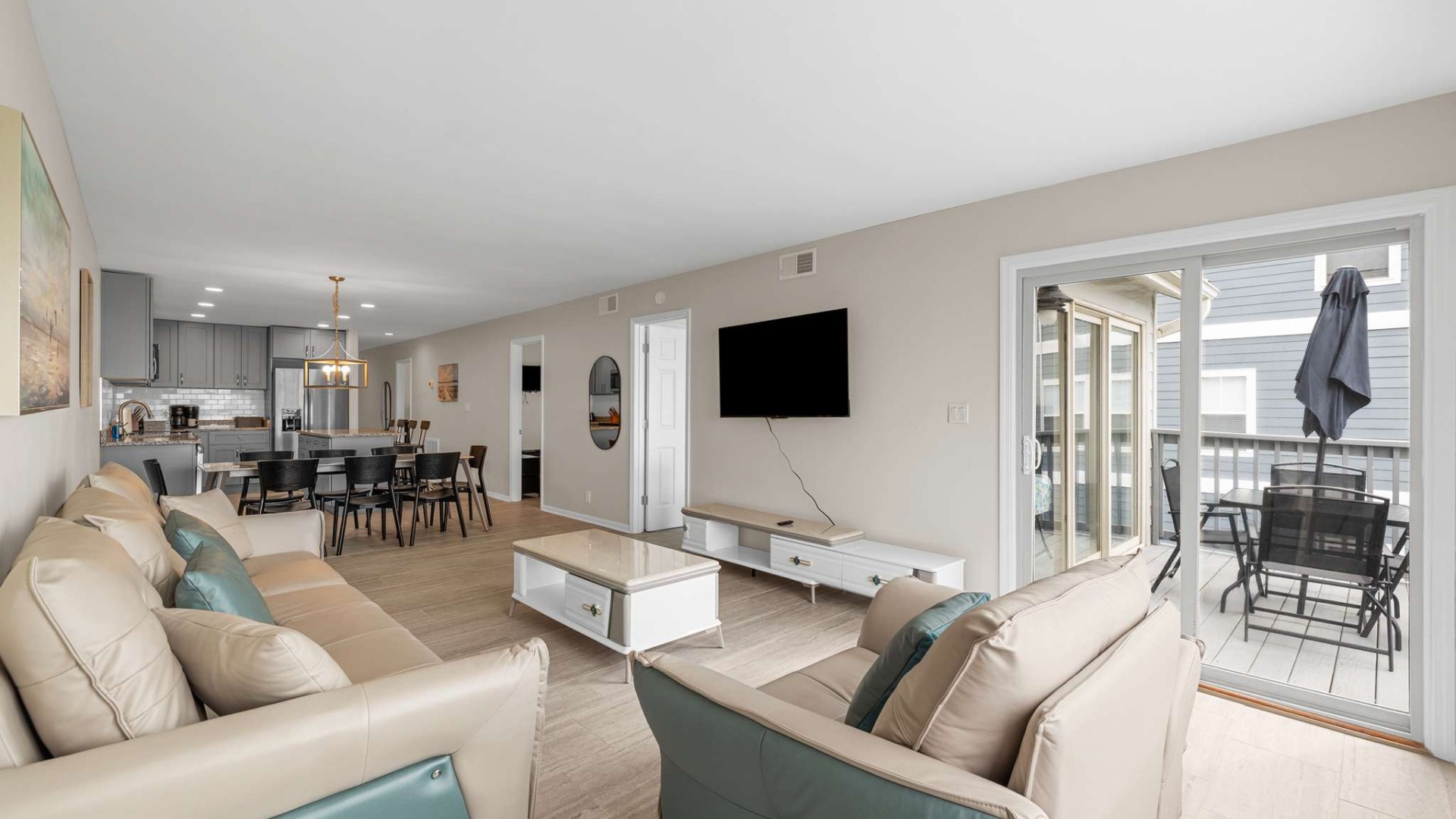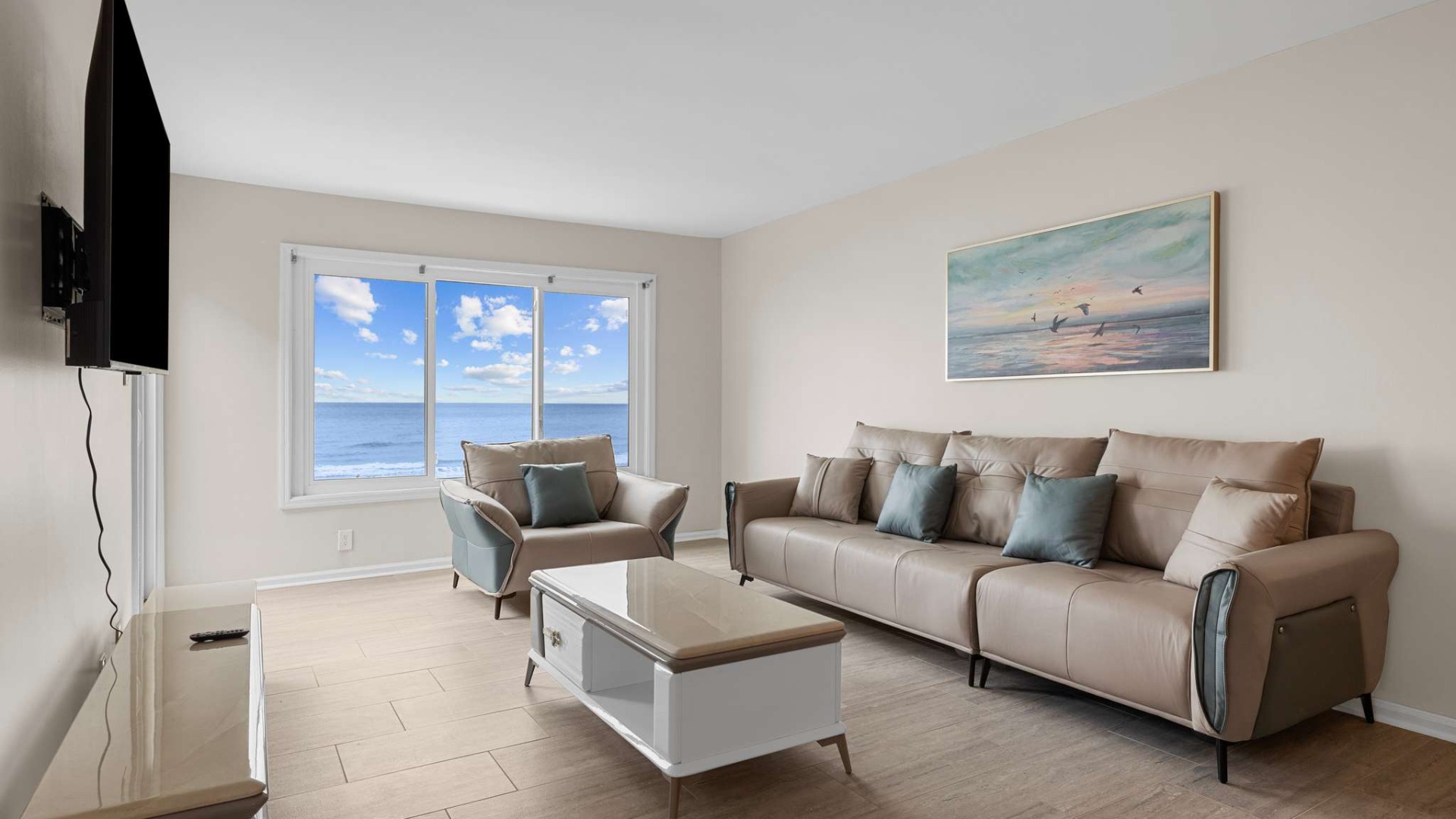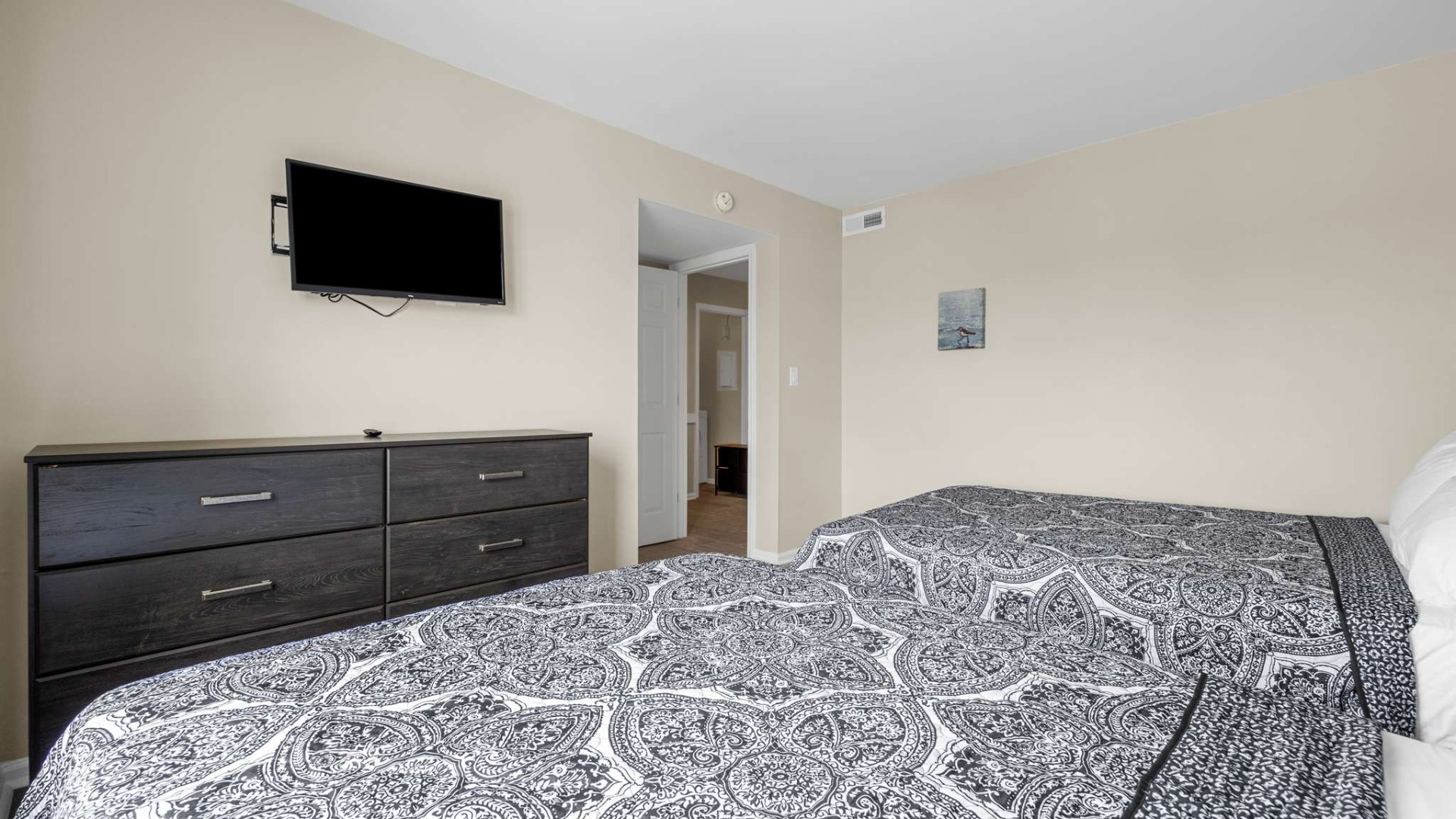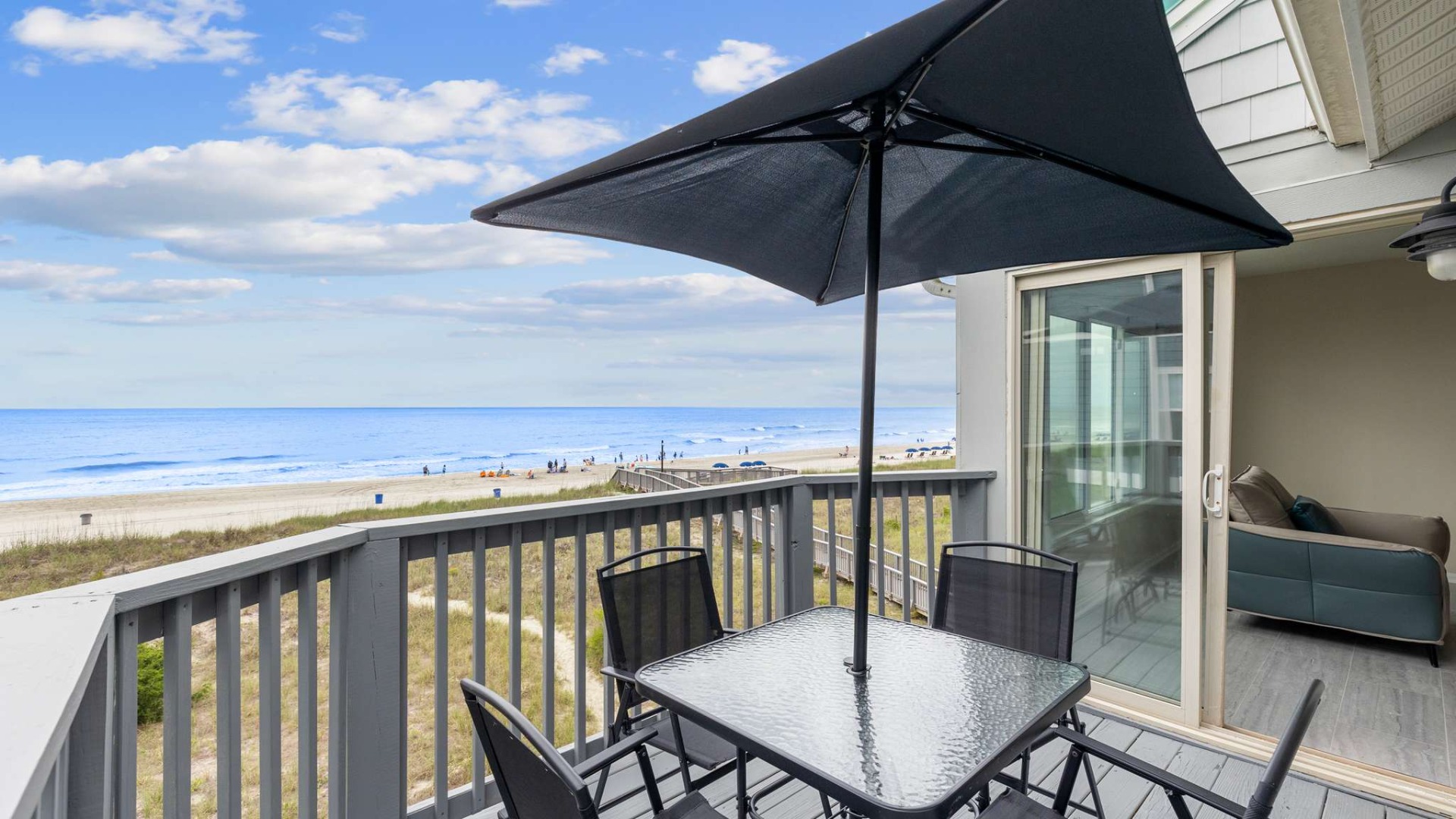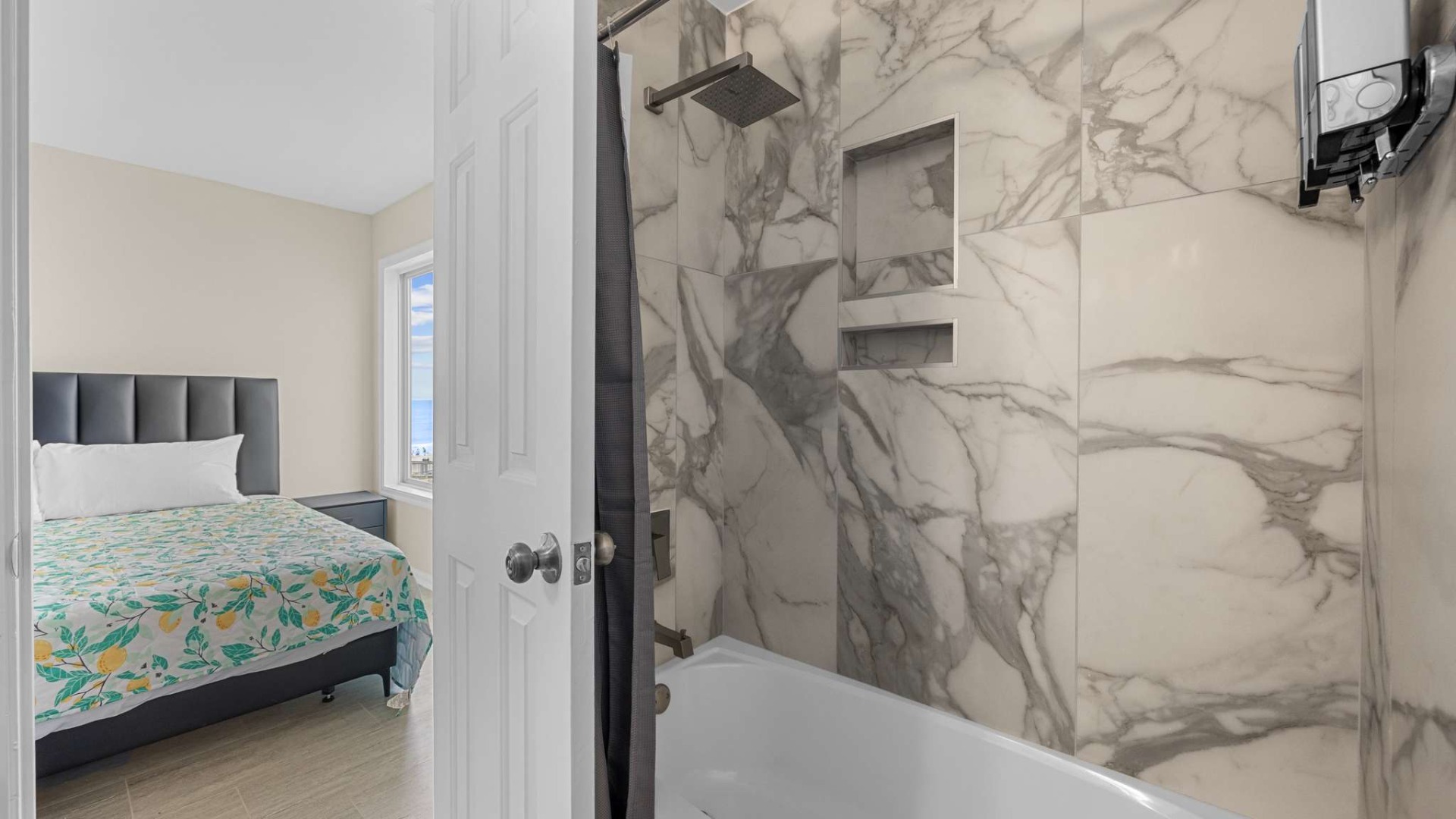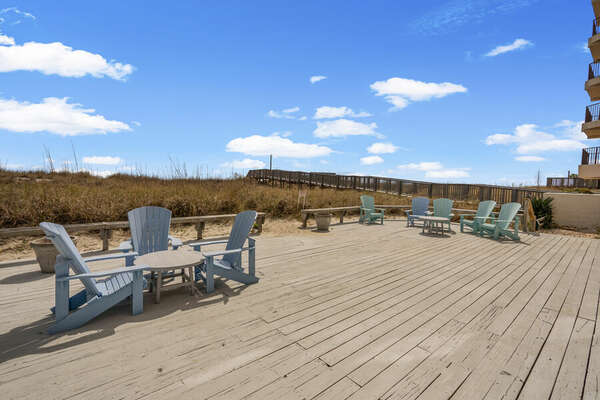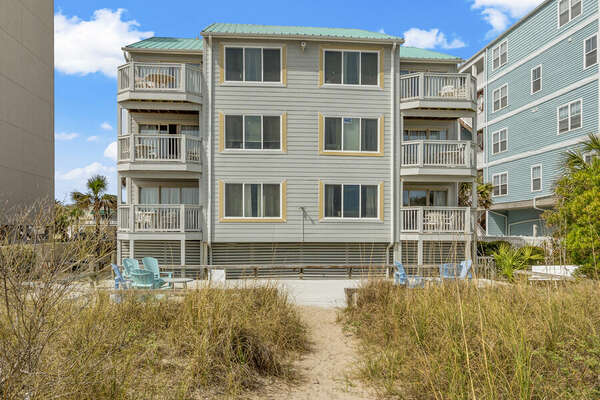 1076
511 South Ocean Blvd
Sleeps 10
|
Baths 3
|
Bedrooms 4
1076 of North Myrtle Beach... 6 spacious oceanfront condos each are 4 bedroom with 3 baths and a kitchen. Pictures are a sample- all units are same layout, similar styles.


4 bedrooms (3 Kings, 2 Queens)
3 bathrooms
Fully equipped kitchen
Oceanfront
Large Pool
Pet-Friendly
Laundry Room with Washer/Dryer
Air conditioning and heating
Free parking spaces (2 Cars each unit)
Free WiFi
Welcome to Sea House Villas, your exclusive gateway to oceanfront luxury in the coveted Ocean Drive section of North Myrtle Beach, South Carolina. Get ready to embark on a virtual tour of our magnificent unit, where the tranquil ocean vistas and a wealth of amenities await your arrival.
As you step through the front door, you'll find yourself immersed in coastal elegance and comfort. Adjacent to the dining area, the fully equipped kitchen sets the stage for culinary delights. The dining table, adorned with stylish decor, comfortably seats 8 guests, while overflow seating at the kitchen bar ensures everyone has a place to gather and enjoy meals together. With all-new appliances and flooring, the kitchen is a haven for aspiring chefs and food enthusiasts alike.
Moving seamlessly from the dining area, you'll discover the main living space, bathed in an abundance of natural light that showcases the stunning coastal surroundings. Sink into the plush seating and gaze out through the expansive windows, where the breathtaking ocean views unfold before you. This gathering area is thoughtfully designed to offer both comfort and entertainment, featuring ample seating and a large smart TV. Whether you're indulging in a movie night or simply unwinding with your favorite shows, the living room provides the perfect backdrop for relaxation.
Now, let's venture into the private sanctuaries that await you. Bedroom 1 is adorned with two queen beds, offering ample sleeping space for a restful night's sleep. Bedroom 2 welcomes you with a king bed, providing a cozy retreat after a day of seaside adventures. Equally inviting, Bedroom 3 also features a king bed, ensuring that every guest enjoys their own haven of tranquility. Lastly, Bedroom 4 boasts a luxurious king bed and features an en suite bathroom, offering the utmost convenience and privacy. Each bedroom is equipped with smart TVs, clothing storage, and bedside lamps, combining functionality and comfort.
Speaking of bathrooms, you'll find three full bathrooms within the unit, including the private en suite in the master bedroom. We've taken care of all the details by providing essential toiletries and premium linens, ensuring a hassle-free and comfortable stay.
Step outside to discover the outdoor haven that awaits you. A spacious private pool, exclusively available to guests of the condominium, invites you to indulge in refreshing dips and soak up the sun. Each unit boasts a private patio with seating for four, offering a serene spot to enjoy the ocean breeze at any time of day. Additionally, a communal patio area on the ground level provides the perfect setting for gathering, socializing, and utilizing the charcoal grill for delightful cookouts.
Beyond the confines of Sea House Villas, a world of excitement and entertainment awaits. Only a couple of blocks away, Main Street beckons with its vibrant array of shopping boutiques, tantalizing restaurants, tempting ice cream shops, and charming beach stores. Lose yourself in the lively atmosphere as you explore the local treasures and savor the flavors of the coast.
For beach enthusiasts, the property is just steps away from the sand, offering seamless access to the sun-kissed shoreline. Whether you're seeking a leisurely stroll, building sandcastles, or simply basking in the warm embrace of the Carolina sun, the beach is yours to enjoy. In the other direction, a short walk will lead you to a wealth of entertainment options, from live music to thrilling attractions, ensuring there's never a dull moment during your stay.
At Sea House Villas, we strive to provide an unrivaled beachfront experience, combining comfort, elegance, and endless possibilities for adventure. Book your stay today and embark on a remarkable journey of relaxation and discovery in North Myrtle Beach.