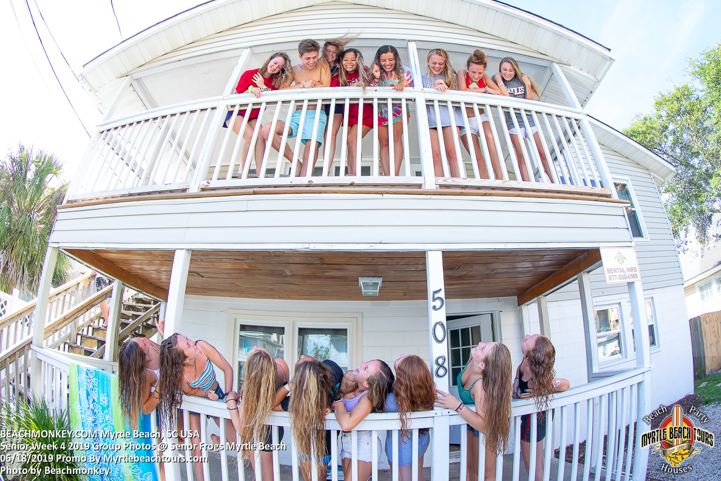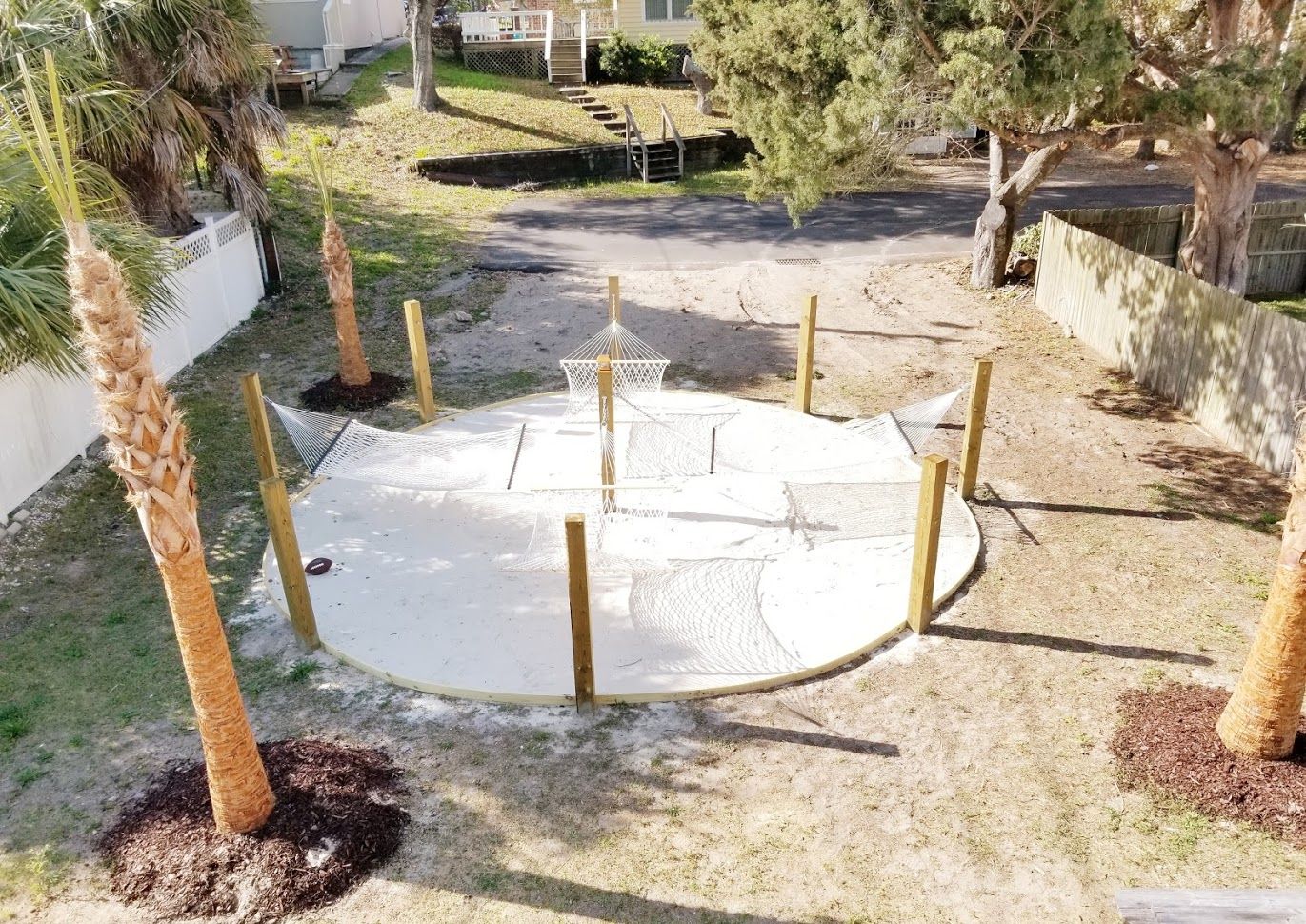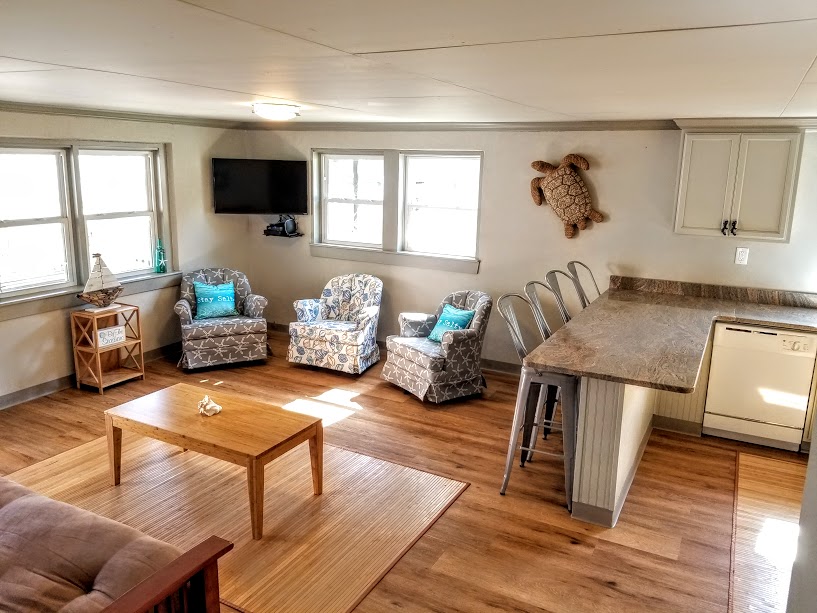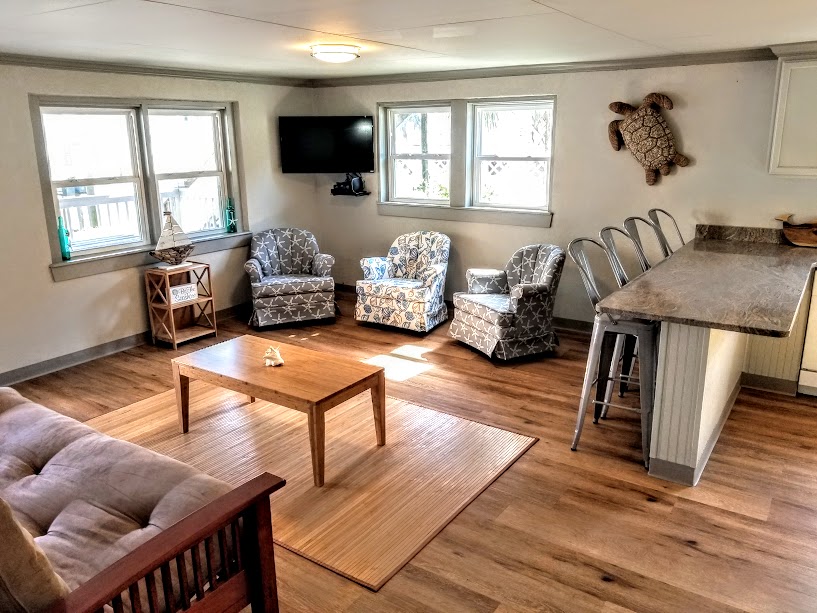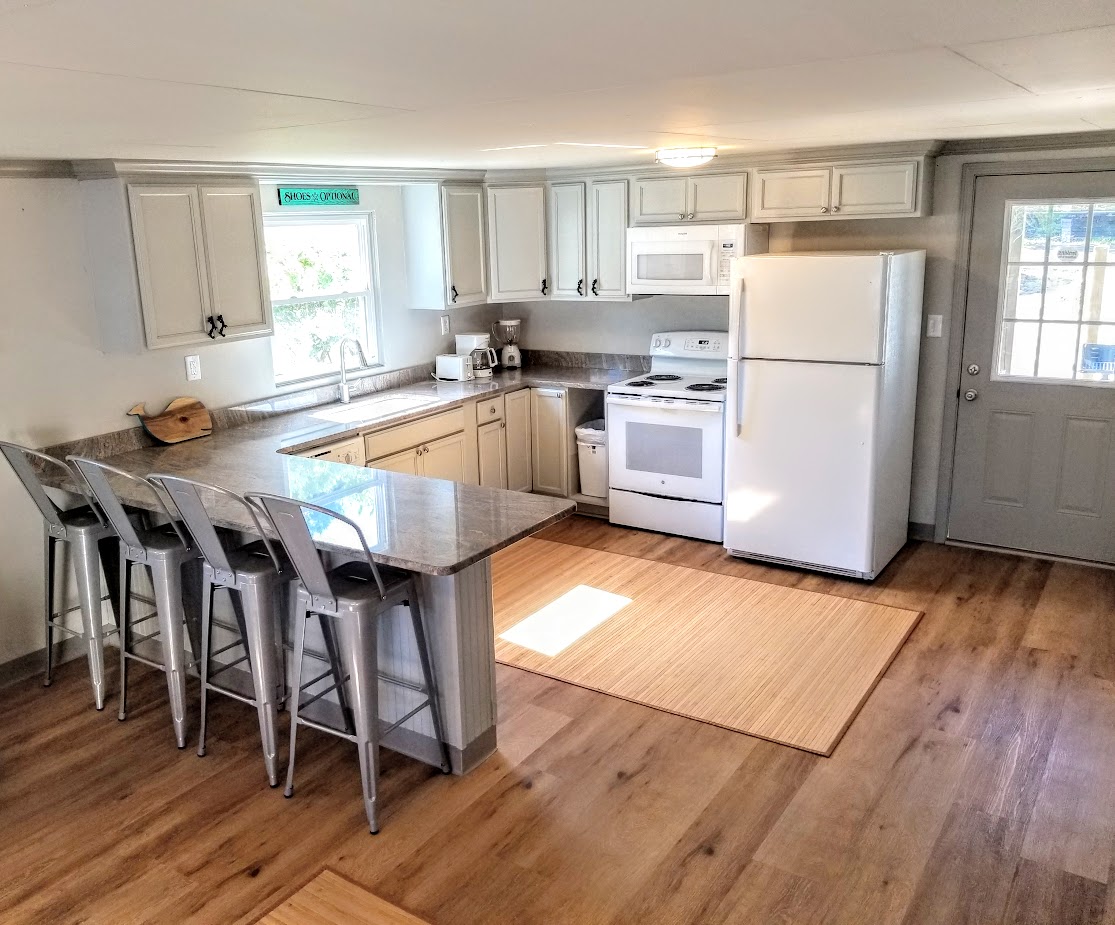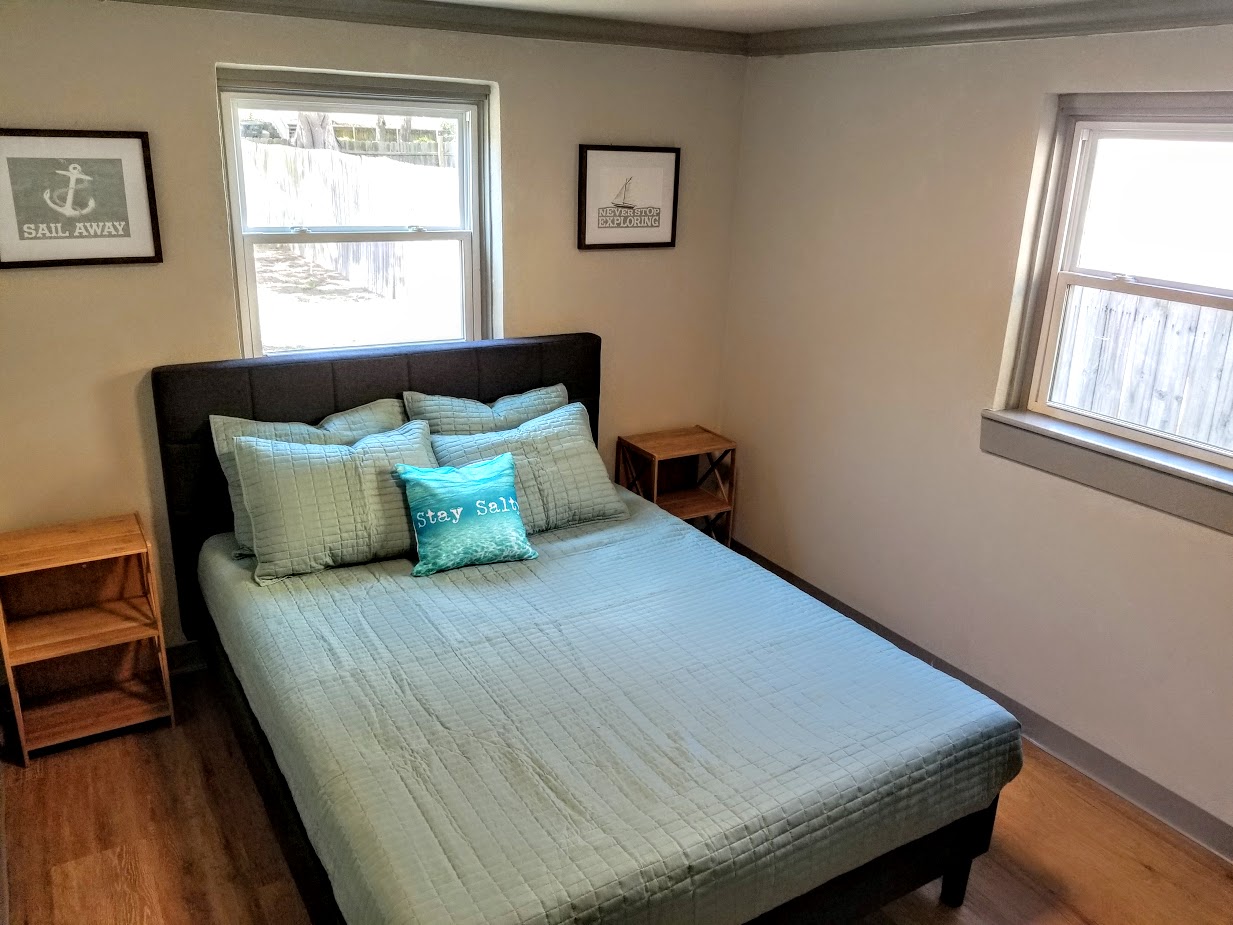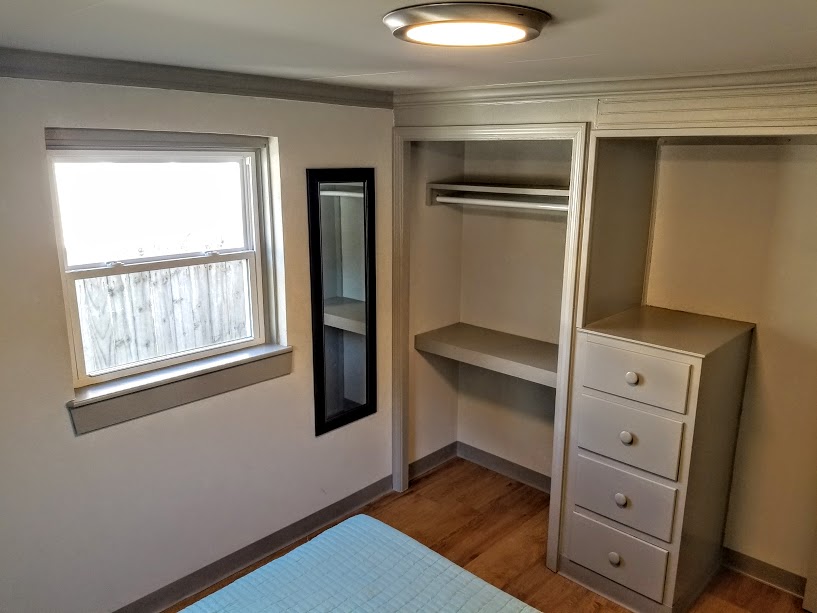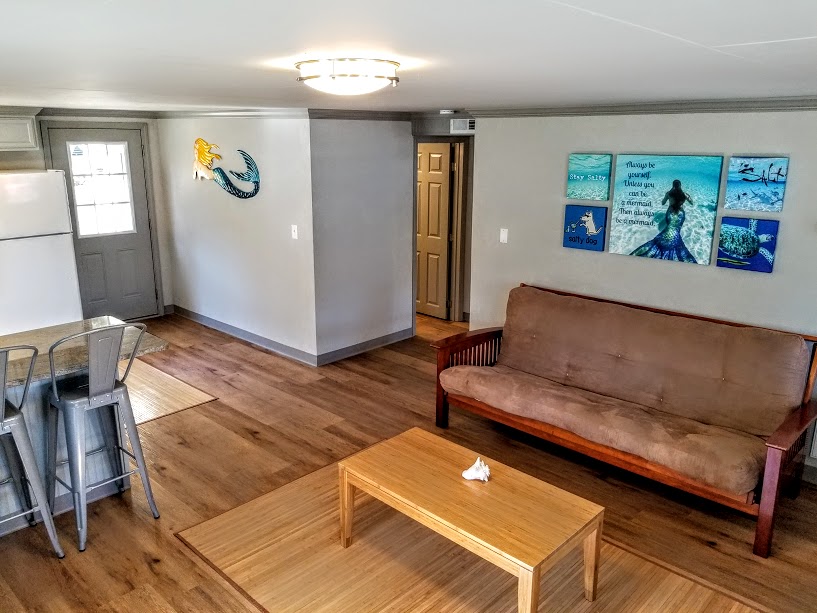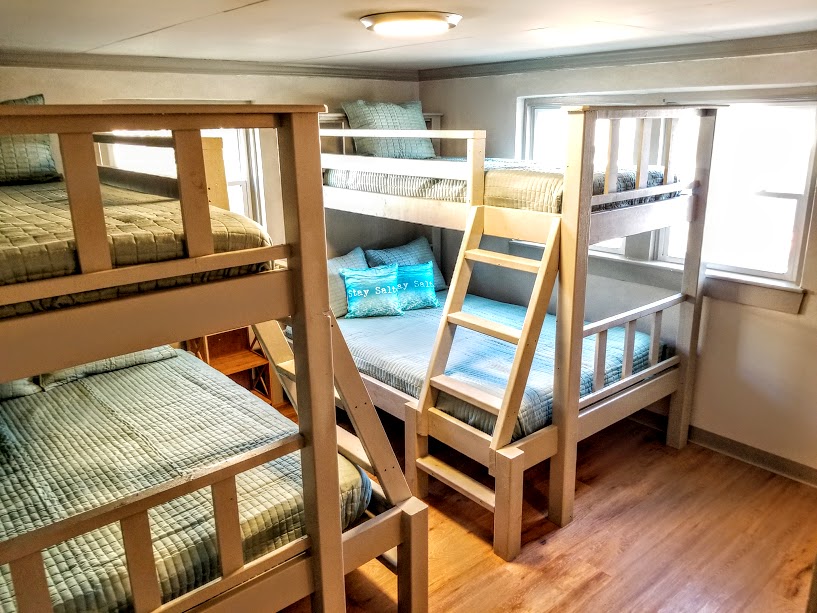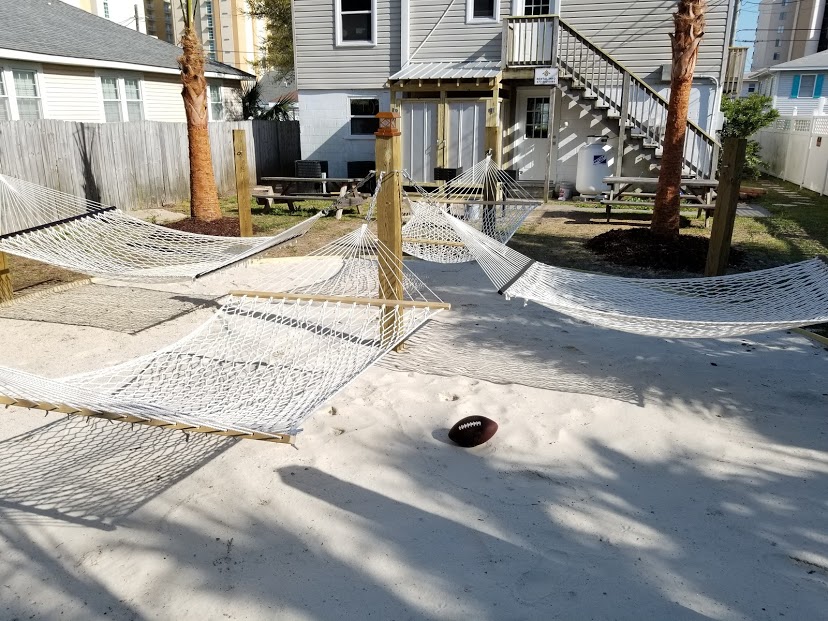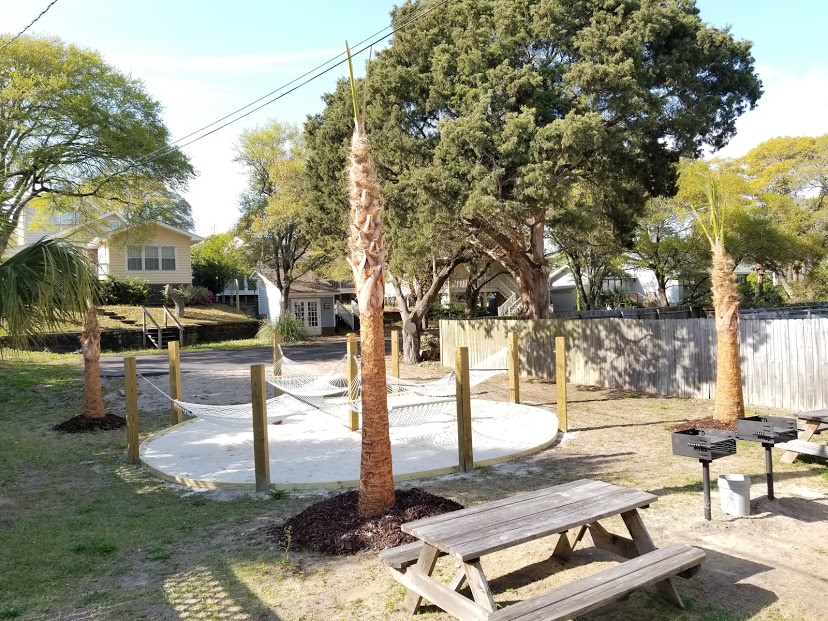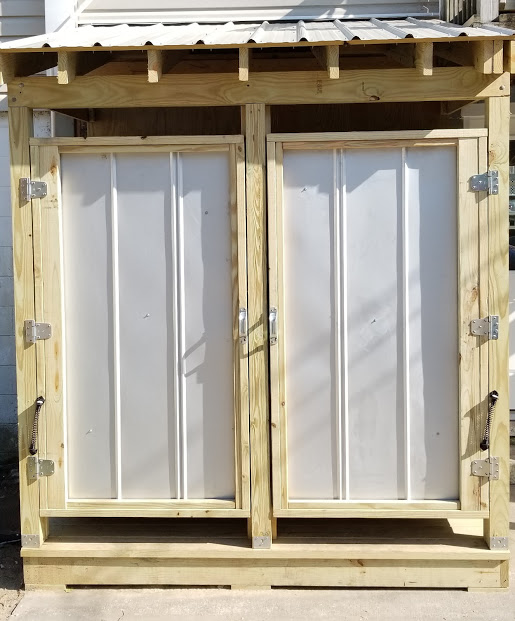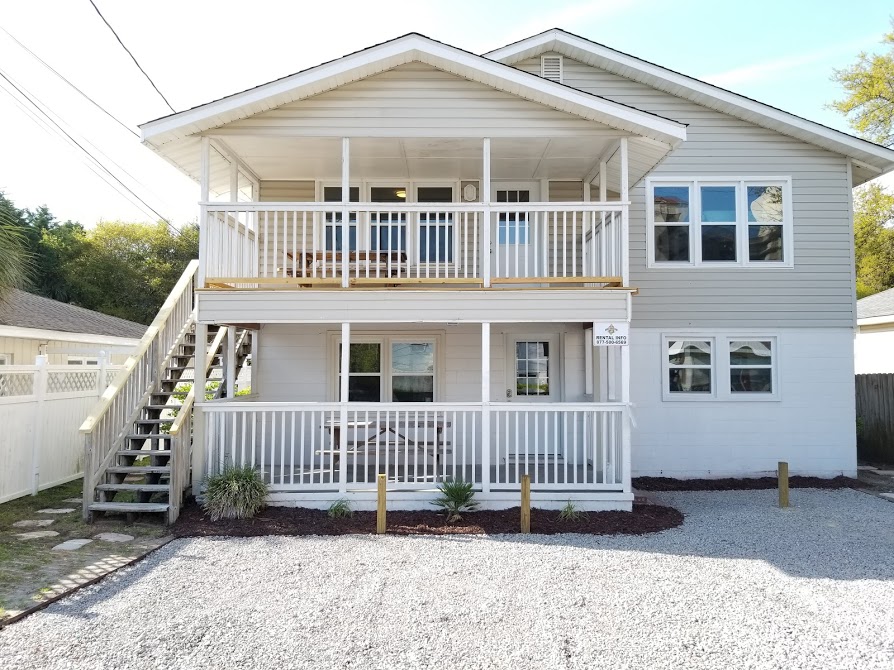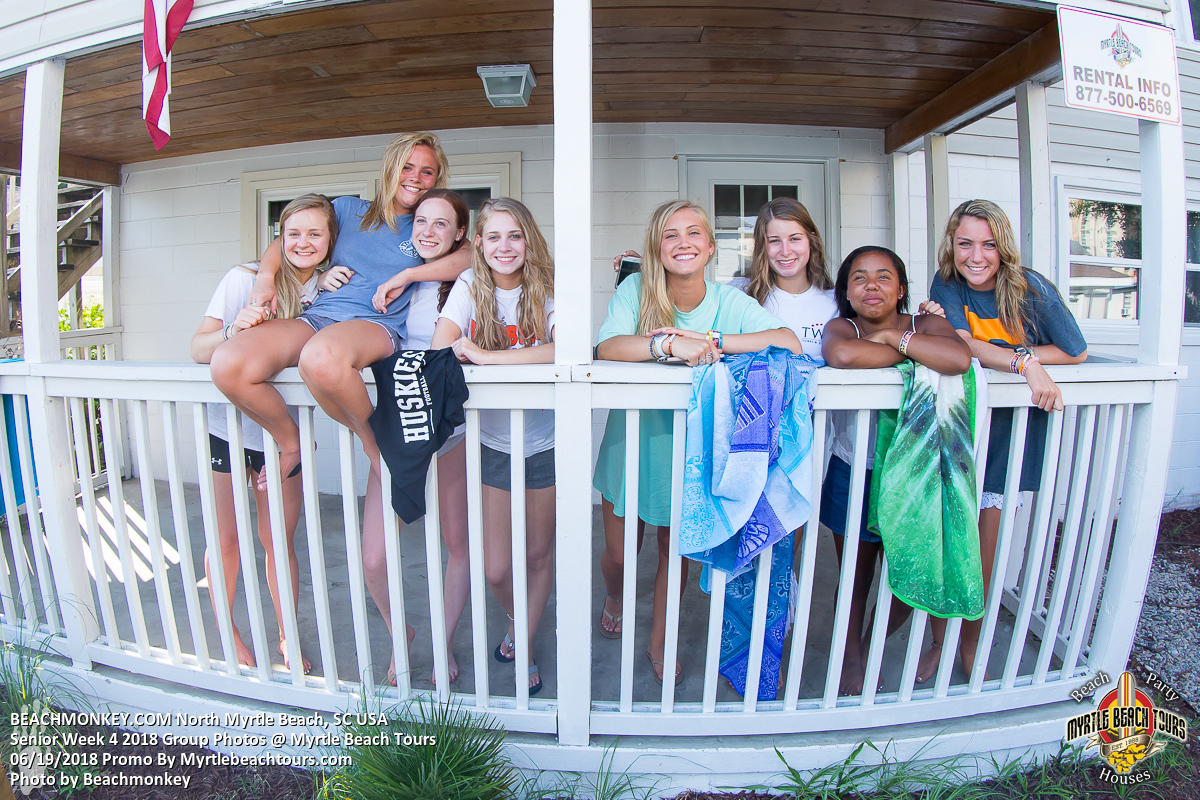 Salt Life ONE
508 S. Hillside Drive NMB, SC 29582
Sleeps 8 to 10
|
Baths 1
|
Bedrooms 2
Welcome to Salt Life! As of April 2018 it has ALL new kitchen, bathroom, furnishings, and an exclusive one of kind hammock lounge. Did we mention TWO enclosed out door showers with hot water! Bedroom 1: Master bedroom with Queen bed and memory foam mattress Bedroom 2: 2 Triman Beds (Double on bottom bunk with a Single on top bunk) And a sleeper sofa that can provide 10 sleeping spots!
The one of a kind Hammock Lounge includes the hammocks!! You have to see it to believe it!
Legend has it that a band of sixteen houseless beachgoers once searched the streets and shores of North Myrtle Beach, looking for a cozy beach shack where they could rejuvenate their spirits, fire up a feast, and satisfy a mighty thirst. They nearly perished for lack of hope and shelter before they beheld the Salt Life in all its glory. 1 Smart TV for guests to use their logins to stream shows.
Standing firm with a porch on each level that happily welcomes all its inhabitants (even if it just a crew of 8 you are sure to make friends with the other group above or below you), Salt Life became the lovely home of those wandering beachgoers that week. They had found a solid spot indeed, close to both beach and bars. All sixteen of these mythical beachgoers, eight in each level, had an exceptional night sleep in the 2 bedrooms of each, and all managed to have a beach week of uncommon excitement; some locals say it might have even been legendary.
Property Amenities:
BBQ Grill
Central Heat & Air
Full Kitchen
High Speed Internet Connection
Outside Shower
Porch
Private Parking
Will Have Inflatable Bed or Sleeper Sofa
Hammock Lounge