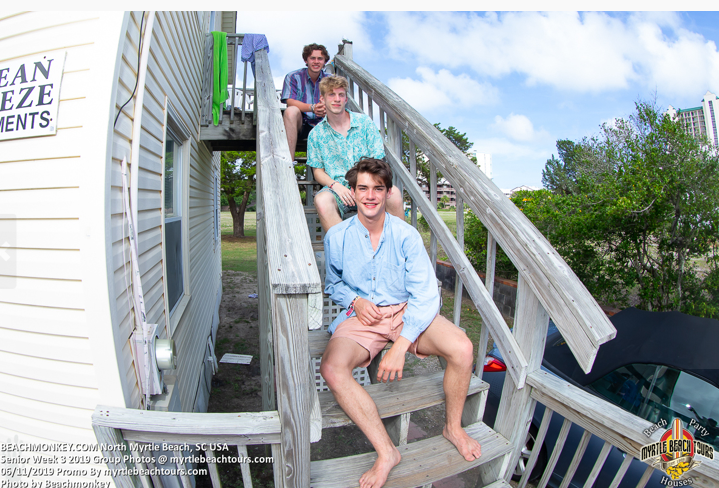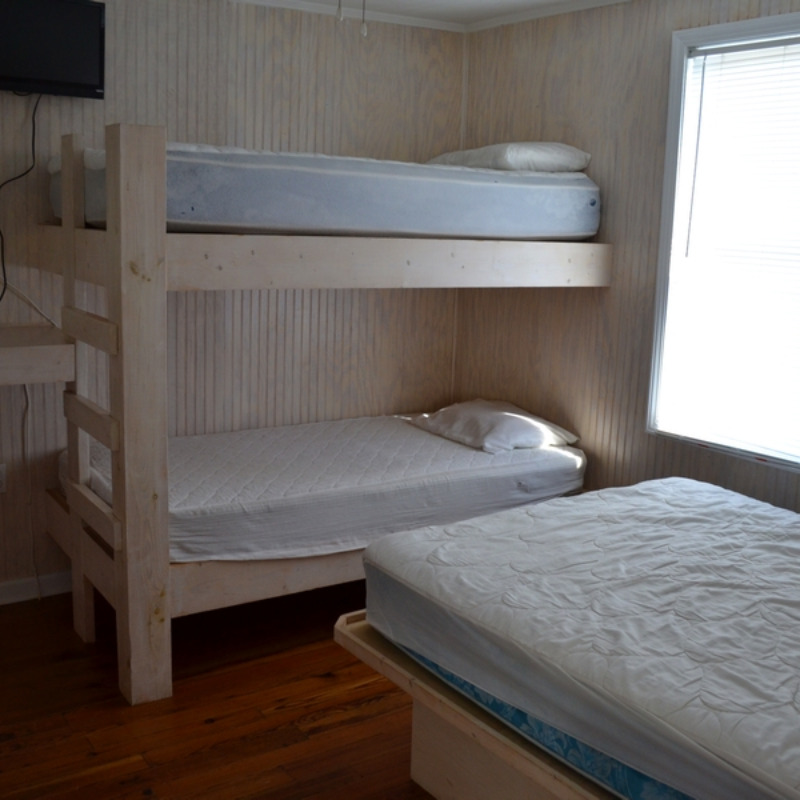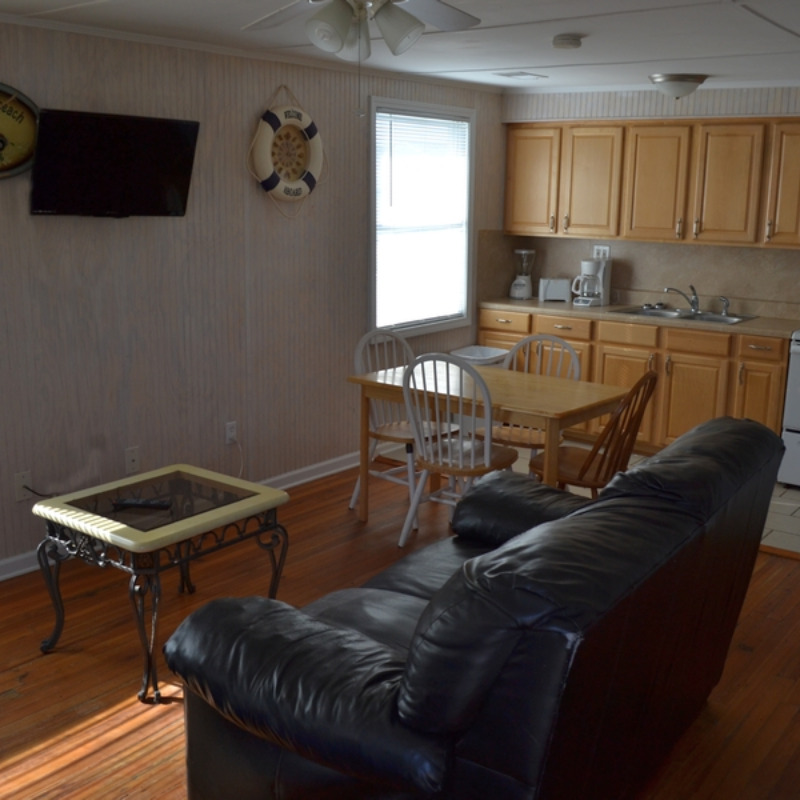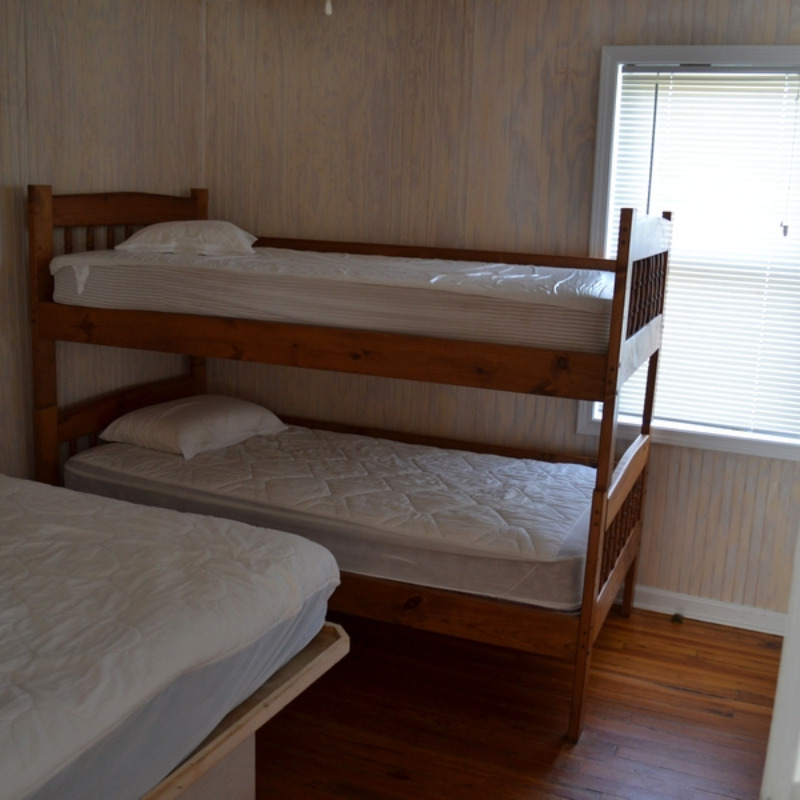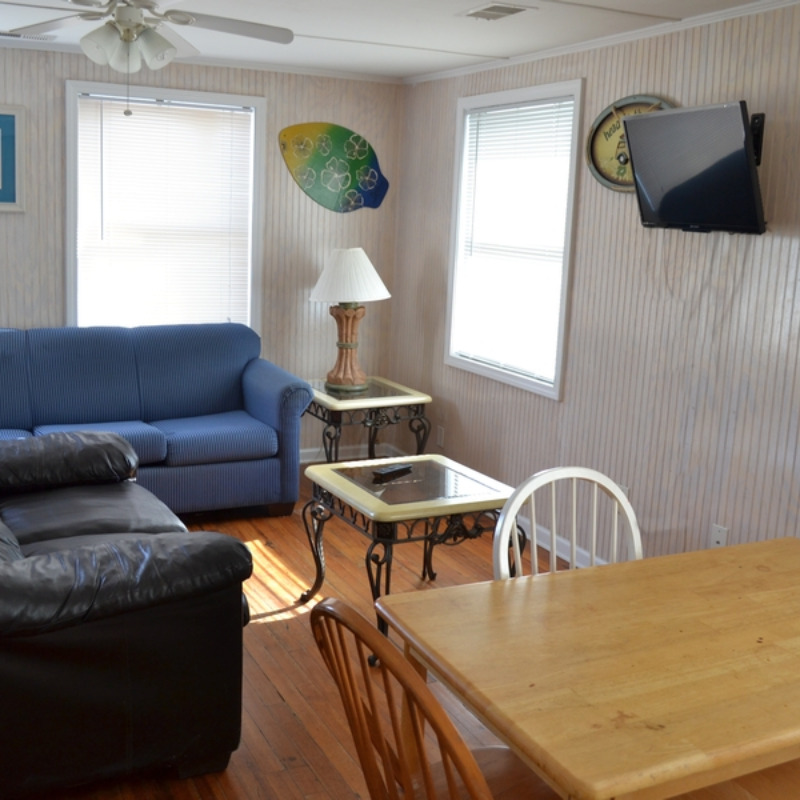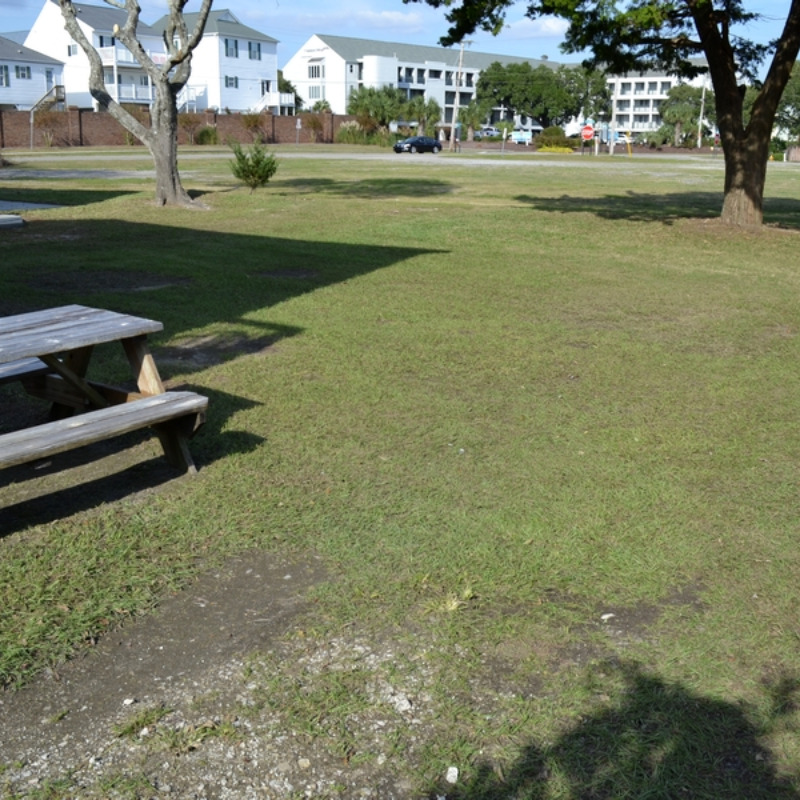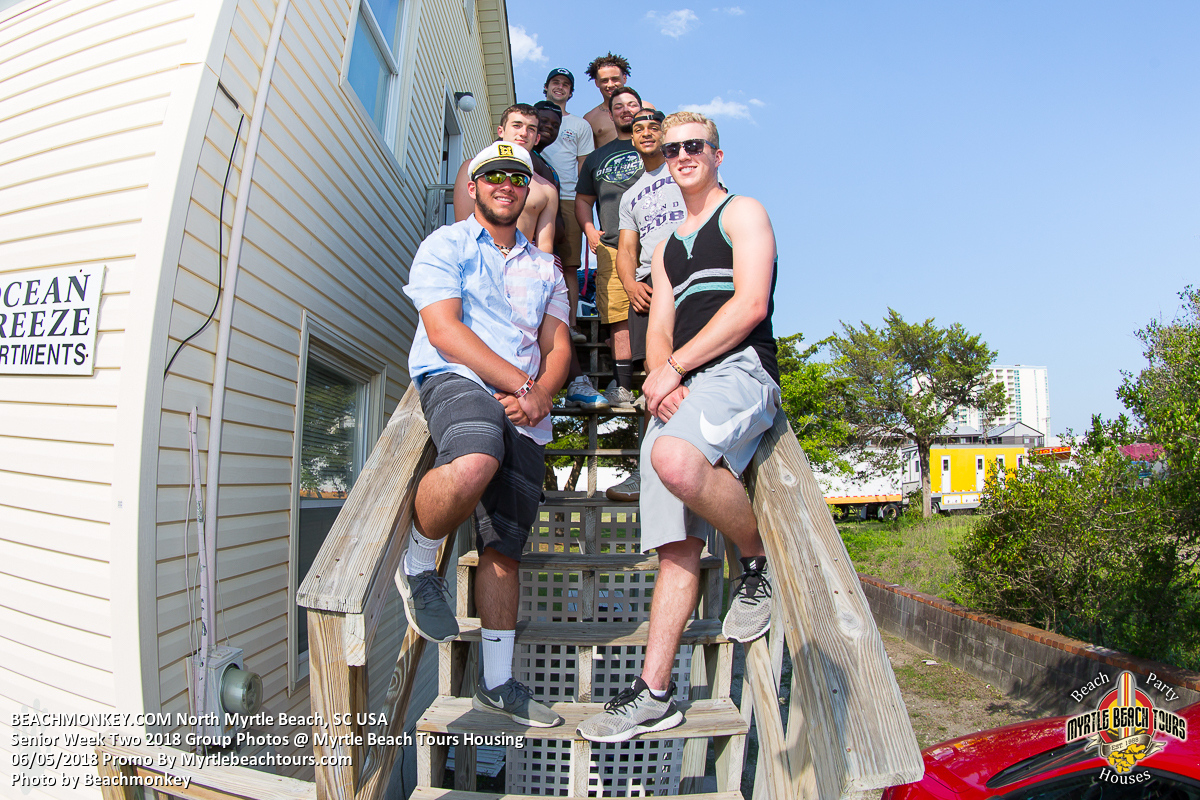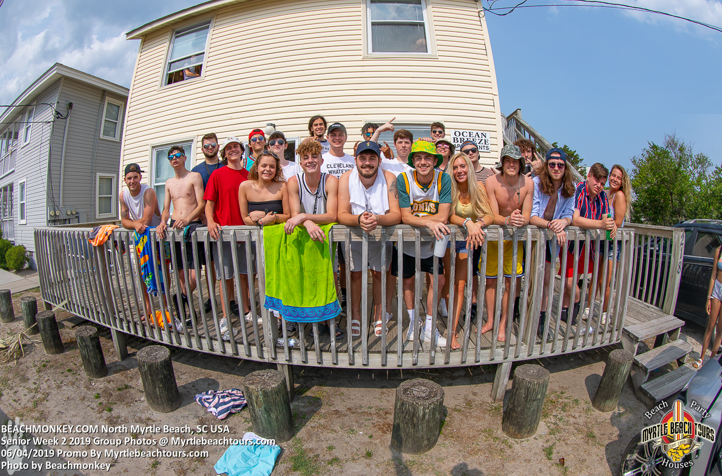 Ocean Breeze Up
218 1st Avenue North
Sleeps 8
|
Baths 1
|
Bedrooms 2
There are many who have walked along the shore and felt the soft caress of the ocean on their cheek, but so few have experienced the joys and comforts of a beach house, built to provide all that's essential for a pleasant beach week. Standing firm just one block away from the wide Atlantic, the Ocean Breeze has two independent units that are fully functional. Both the upper and lower units come with a well-equipped kitchen, flexible sleeping options, as well as some great living areas for beach revelers to lay back and relax.
For those merrymakers who would rather think about where to shoot the breeze than where to park the car, the lot has plenty of private parking. And whether a group decides to entertain others or just housemates, they can sit out on the sun deck, cook up some grub on the charcoal grills, or if the foods already made, they can enjoy it on the outdoor picnic tables. When sun-kissed beachgoers come back from a long beach day with the sand between their toes, and in need of refreshment, they can cool down with the cool water, flowing from the head of the outdoor beach shower.
If you want to sit and hear the soothing sounds of the sea, the Ocean Breeze is the place to be. Must bring blankets, sheets, towels. ******no blankets or spreads are provided.
Property Amenities:
BBQ Grill
Cable TV
Central Heat & Air
Full Kitchen
High Speed Internet Connection
Outside Shower